Psychic Cynthia's
Psychic Mentorship 2019
Inner Circle Psychic Intensives
A PERSONALIZED and IN-DEPTH
Spiritual-Psychic based program to provide you
with consistent guidance and support
to help you grow & transform
>>>>>> Please Click on the PHOTO below to watch a VIDEO
about Cynthia's 2019 Psychic Mentorship Program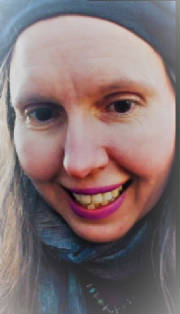 Attention & Special Update (02/20/2019): Thank you for your interest in the Psychic Mentorship program with Rev. Dr. Cynthia. Enrollment for the 2019 Psychic Mentorship program has temporarily RE-OPENED for the moment for the Spring 2019 quarter (March, April, and May). There are 2-3 openings available for new psychic mentorship students. To begin your mentorship in this quarter, you will need to pay your tuition & enroll BY OR BEFORE March 4th 2019. Please see below for more info about the fine details of the program (include cost & various aspects included). You may also find it helpful to click on the picture above & watch the VIDEO Psychic Cynthia has made for you explaining a bit more about this program.
NOTE: For those who are coming here later when en-rollment opens back up, if after reading over the info on this site, you still have questions about the Spiritual Psychic Mentorship program and what is entailed, please feel free to e-mail Rev. Dr. Cynthia with your questions or concerns. (To do this, e-mail cynthia@cynthiakillion.com, or use the CONTACT CYNTHIA form on this site.)
Final Enrollment for Spring Quarter Ends: March 4th 2019, or whenever all of the 2-3 spots currently remaining for the start of 2019 have been taken, whichever comes first.
Number of Spots Available for 2019 Spring Psychic Mentorship
(as of 02/20/2018):
At this time, Cynthia has about 2-3 spots remaing open for new students for spring psychic mentorship in her inner circle.
(When ALL of the openings for the program have been filled, we will be sure to let you know here on this page. Until a notice of closing is posted here, you should assume that there is still at least one opening left available for you.)
Steps to Enroll
1. First, review the info on this site about the program below, and make sure you understand what is involved. Then, make a decision regarding whether it feels right for you or not!
2. When you are ready to actually enroll, pay your enrollment fee (tuition for the quarter).
3. Upon paying your enrollment fee, you will then be directed to a page where you can complete your enrollment info form at your leisure.
If after looking over the info on this site, you still have questions about whether or not this program is right for you, please feel free to e-mail Cynthia at cynthia@cynthiakillion.com, or FB message her.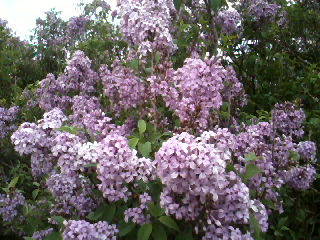 INTRODUCTION
The Psychic Mentorship Program May Be Right for You if—
--You feel that you are at a crossroads on your spiritual life journey and would like help navigating your way through the path before you, AND you want to learn more about how to connect with your OWN inner guidance and guides to help you find your own way
--You feel that you might have natural psychic gifts, but perhaps aren't sure how to get started developing them into something that can be used more consciously
--You have an interest in developing your spiritual psychic gifts but don't know where to start OR you aren't sure what areas to focus on
--You are already on the spiritual psychic path but would like assistance, support and mentorship in going DEEPER on your path
--You have searched for your teacher for a long time and you feel that Cynthia might be the right one for you (or the next one, if it is time for a change)
--You're not sure why, but for some reason, something inside tells you that this mentorship is the right thing for you and the logical next step
CYNTHIA'S CORE VALUES & BELIEFS AS A PSYCHIC MENTOR
Do any of these resonate with you? If so, then this Psychic Mentorship might be a good fit for you!
--Spiritual Connection….We are never alone, and we are all connected through a web of light with an enormous team of angels, guides, spirit helpers, passed on loved ones, and Spirit itself. Much of Cynthia's work with students focuses upon helping them remember this connection with the Spirit team and learning how to grow this connection stronger.
--Innate Psychic Aptitude….Everyone has at least some natural psychic aptitude, and with awareness, this aptitude can be recognize. Then, with practice, persistence, and care, this aptitude can be brought to the surface and developed. Using her proprietary Psychic Assessment she created, Cynthia works with students to help them identify their main natural psychic aptitudes and figure out personalized strategies for developing their unique aptitudes.
--Psychic Health & Balance….Your effectiveness as a spiritual psychic being (and to some extent, as an overall person!) is directly tied in to how healthy, balanced, and centered you are on all levels. Therefore, many of the teachings that Cynthia will share with you involve helping yourself to become more healthy and balanced, and to learn to ground and center so that you avoid future psychic burnout and overload.
--Your Inner Wisdom & Natural Perfection….Cynthia believes that we are all created perfect and wise, although somewhere along the way, we seem to forget this. Everything you need to know in life is already deep within you or is within your grasp through communicating with your spirit teachers. All that Cynthia—or any other teacher—can do for you is to help you reconnect back with the wise part of yourself and build a more conscious relationship with your own inner spirit & spirit teachers.
Keep reading & scrolling down to learn more about the 2019 Psychic Mentorship program.
(If you would like to read a few poetic thoughts that Rev. Dr. Cynthia has about the magic & value of psychic mentorship, please CLICK HERE.)

A Very Quick & Condensed breakdown of what is included in an Inner Circle Psychic Mentorship:
This is the most in-depth and personalized mentorship program that Rev. Dr. Cynthia currently offers. It incorporates up to 2-3 hours of personalized, one-on-one mentorship readings a quarter (the equivalent of about 2 Spiritual Psychic Mentorship telephone readings per quarter or 1 in-person Psychic mentorship reading), along with monthly access to Cynthia's new Spiritual Psychic teaching programs (video or audio programs) and audio meditations, AS WELL AS vibrational support in the form of flower essences selected just for you to help you on your path. (Flower essences may be a custom blend for the quarter, or 3 bottles of individual ones per quarter, depending upon your needs at the time and what would best serve you.)
As mentioend above, in addition to your private mentorship session(s) for the quarter, also included in your inner circle mentorship are monthly spiritual psychic related materials, including writings, meditations, or videos--basically whatever is selected to help you grow & progress and stay inspired on your Spiritual Psychic path for the month ahead. Students in this inner circle program also receive access to any & all of Cynthia's video or phone training classes and/or on-line Psychic School materials for as long as they are enrolled in their mentorship & up-to-date with their tuition. Furthermore, all inner circle mentorship students receive complimentary tuition for Cynthia's in-person flower essence, fairy magic, and psychic herbalism gardenshops & workshops.
As an inner circle mentorship student, if you feel that you need a reading that is in addition to your 2-3 hours of mentorship per quarter, you will be able to purchase additional sessions at a substantially reduced rate (40% discount).
For those participating for the entire year of mentorship, total cost per year for all of this is $1500 at the regular rate (enrolled by or before January 4th 2019), or $1350 at the special early bird rate (enrolled by or before December 21st 2018). To make it easier for students to participate, tuition will be split into four and is to be paid on a quarterly basis, with the first quarter's payment due at the time of enrollment.
This is a condensed outline of what all is entailed in this program for 2019. Please keep reading below if you would like more detailed info! (Also, when you are ready to enroll, you can use the link that is just down below a little bit.)
Final Enrollment Ends: Whenever all current openings for the program have been filled, or January 4th 2019, whichever comes first. You can reserve your spot by paying your enrollment fee, and then the remainder of your quarterly tuition will be due no later than January 4th 2019. Note: Enrollment has temporarily re-opened for a short time for new students for the upcoming SPRING quarter, and will close again on March 4th 2019.
To Enroll in a 2019 Inner Circle Psychic Mentorship Now, Click Here
For More DETAILED Info about what is entailed in the 2019 Inner Circle Mentorship Program, PLEASE CLICK HERE.

Note: If after looking over the info on this site, you still have questions about whether or not this program is right for you, please feel free to e-mail Cynthia at cynthia@cynthiakillion.com, or FB message her.