Psychic Cynthia's
Psychic Mentorship 2019
Inner Circle Psychic Intensives
A PERSONALIZED and IN-DEPTH year-long
Spiritual-Psychic based program to provide you
with consistent guidance and support
to help you grow & transform
Attention & Special Update (10/01/2018): Thank you for your interest in the Psychic Mentorship program with Rev. Dr. Cynthia. Cynthia is currently working with students who began there mentorship back at the beginning of 2018. At this time, Rev. Dr. Cynthia is not accepting new students for this program, although you are welcome to schedule an invididual private session if you want. Early-bird enrollment for Psychic Mentorship 2019 will begin around November 1st, 2018. Stay posted to Cynthia's on-line newsletter and FB posts to receive more info about how you can join Cynthia's Psychic Mentorship circle in the near future. Bright Blessings!
NOTE: If after reading over the info on this site, you still have questions about the Spiritual Psychic Mentorship program and what is entailed, please feel free to e-mail Rev. Dr. Cynthia with your questions or concerns. (To do this, e-mail cynthia@cynthiakillion.com, or use the CONTACT CYNTHIA form on this site.)
Final Enrollment Ends: January 4th 2019, or whenever all of the 8-10 spots have been taken for 2019, whichever comes first. Note: In order to receive the Early Bird special savings, you will need to enroll before or by Tuesday, December 21st, 2018.
Number of Spots Available for 2019 Cosmic Mentorship
(as of 10/01/2018):
Currently, Cynthia is still working with current 2018 mentorship students, and enrollment has not yet opened for 2019. However, early bird enrollment for 2019 will open for new students starting November 1st 2018.
When enrollment opens to the public for 2019, the number of openings will depend to some extent on how many current students need to RE-enroll for a second (or even third) year of mentorship.
Usually, there are at least a few openings available for new mentorship students near the end of the year.
(When ALL of the openings for the program have been filled, we will be sure to let you know here on this page. Until a notice of closing is posted here, you should assume that there is still at least one opening left available for you...at least, once enrollment has officially opened again.)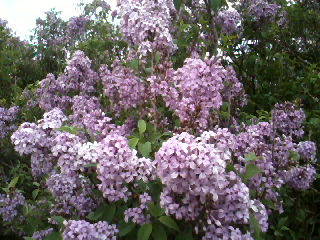 INTRODUCTION
The Psychic Mentorship Program May Be Right for You if—
--You feel that you are at a crossroads on your spiritual life journey and would like help navigating your way through the path before you, AND you want to learn more about how to connect with your OWN inner guidance and guides to help you find your own way
--You feel that you might have natural psychic gifts, but perhaps aren't sure how to get started developing them into something that can be used more consciously
--You have an interest in developing your spiritual psychic gifts but don't know where to start OR you aren't sure what areas to focus on
--You are already on the spiritual psychic path but would like assistance, support and mentorship in going DEEPER on your path
--You have searched for your teacher for a long time and you feel that Cynthia might be the right one for you (or the next one, if it is time for a change)
--You're not sure why, but for some reason, something inside tells you that this mentorship is the right thing for you and the logical next step
CYNTHIA'S CORE VALUES & BELIEFS AS A PSYCHIC MENTOR
Do any of these resonate with you? If so, then this Psychic Mentorship might be a good fit for you!
--Spiritual Connection….We are never alone, and we are all connected through a web of light with an enormous team of angels, guides, spirit helpers, passed on loved ones, and Spirit itself. Much of Cynthia's work with students focuses upon helping them remember this connection with the Spirit team and learning how to grow this connection stronger.
--Innate Psychic Aptitude….Everyone has at least some natural psychic aptitude, and with awareness, this aptitude can be recognize. Then, with practice, persistence, and care, this aptitude can be brought to the surface and developed. Using her proprietary Psychic Assessment she created, Cynthia works with students to help them identify their main natural psychic aptitudes and figure out personalized strategies for developing their unique aptitudes.
--Psychic Health & Balance….Your effectiveness as a spiritual psychic being (and to some extent, as an overall person!) is directly tied in to how healthy, balanced, and centered you are on all levels. Therefore, many of the teachings that Cynthia will share with you involve helping yourself to become more healthy and balanced, and to learn to ground and center so that you avoid future psychic burnout and overload.
--Your Inner Wisdom & Natural Perfection….Cynthia believes that we are all created perfect and wise, although somewhere along the way, we seem to forget this. Everything you need to know in life is already deep within you or is within your grasp through communicating with your spirit teachers. All that Cynthia—or any other teacher—can do for you is to help you reconnect back with the wise part of yourself and build a more conscious relationship with your own inner spirit & spirit teachers.
Keep reading & scrolling down to learn more about the 2019 Psychic Mentorship program.
(If you would like to read a few poetic thoughts that Rev. Dr. Cynthia has about the magic & value of psychic mentorship, please CLICK HERE.)

A Very Quick & Condensed breakdown of what is included in a FULL intensive Psychic Mentorship:
This is the most in-depth and personalized mentorship program that Rev. Dr. Cynthia currently offers. It incorporates up to 2-3 hours of personalized, one-on-one mentorship readings a quarter (the equivalent of about 2 Spiritual Psychic Mentorship readings per quarter), along with customized astro-reports and flower essences selected just for you to help you on your path. (Flower essences may be a custom blend for the quarter, or 3 bottles of individual ones per quarter, depending upon your needs at the time and what would best serve you.)
Also included in your intensive mentorship are monthly spiritual psychic related materials, including writings, meditations, or videos--basically whatever is selected to help you grow & progress and stay inspired on your Spiritual Psychic path for the month ahead. Students in the Full Intensive program also receive access to any of Cynthia's group telephone programs and/or on-line Psychic School materials for as long as they in their intensives and current and up-to-date with tuition.
As a Full intensive student, if you feel that you need a reading that is in addition to your 2-3 hours of mentorship per quarter, you will be able to purchase additional sessions at a substantially reduced rate (40% discount).
Total cost per year for all of this is $1500 at the regular rate (enrolled by or before January 3rd 2018), or $1350 at the special early bird rate (enrolled by or before December 15th 2017). To make it easier for students to participate, tuition will be split into four and is to be paid on a quarterly basis, with the first quarter's payment due at the time of enrollment.
Again, this is for 10 students or less. This is a condensed outline of what all is entailed in this program for 2018. Please keep reading below if you would like more detailed info! (Also, when you are ready to enroll, you can use the link that is just down below a little bit.)
Final Enrollment Ends: Whenever all 10 openings for the program have been filled, or January 3rd 2018, whichever comes first. You can reserve your spot by paying your enrollment fee, and then the remainder of your quarterly tuition will be due no later than January 3rd. Note: To receive the special Early Bird Savings, plan to enroll by or before December 15th, 2017.
To Enroll in a 2019 FULL Intensive Now, Click Here
KEEP READING below for more info about what is entailed in the 2018 Psychic Mentorship FULL Intensive Program.
Note: If after looking over the info on this site, you still have questions about whether or not this program is right for you, please feel free to e-mail Cynthia at cynthia@cynthiakillion.com, or FB message her.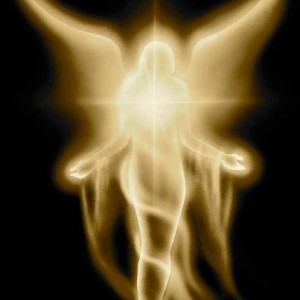 INNER-CIRCLE, FULL INTENSIVE SUMMARY & QUICK OVERVIEW:
The 2019 Psychic Mentorship FULL Intensive is the most in-depth mentorship program that I (Rev. Dr. Cynthia Killion, aka Psychic Cynthia) have available for you in 2019. This Full Intensive Psychic Mentorship is a comprehensive, spiritual-psychic based program that combines private readings with flower essence therapy and optional astro-guidance (via monthly reports) to help support you in your growth & awakening. Whevever you are at on your journey of conscious spiritual psychic awakening, whether you are just getting started and beginning to awaken, OR if you have been on your path for some time (or somewhere in between), we can structure your full intensive psychic mentorship to meet YOUR own unique needs! For this is a *personalized* mentorship program that give you access to "inner circle" support from me--close support that I am only able to offer to a small group of students each year.
This Full intensive mentorship program is ideal for the person who is more focused on her spiritual, personal, or psychic growth at this time. You do not necessarily have to be "advanced" or experienced on your spiritual psychic or personal growth path to undertake a Full Intensive. (In fact, wherever you are starting at is just fine & perfect as it is, because regardless of where you start, you can go so much further with the help of a trusted advisor in a full intensive.)
You will likely get the most out of a full intensive if you are COMMITTED to your own growth and higher development. It doesn't necessarily have to take a lot of time to be involved in a Psychic Mentorship, but it does definitely take SOME time. (Depending on how much time you want to put into studying your mentorship lessons and learning more, it could be a time commitment of about an 1-2 hours a month, PLUS whatever time you spend in your personal sessions each quarter, along with any other additional time you want to spend accessing any of the bonus materials or group calls open to you.) Basically, you will get the most out of your full Intensive if you have a little bit more time & energy to devote to your growth at this point in your life. And you will get the most out of it if you have already decided that your spiritual and psychic growth are important to you.
It also helps if you are at a more GROUNDED or stable point in your life-development. Excessive dramas can distract from the balance & stability needed for you to create new routines and rhythms that will help support in your spiritual psychic development. Of course, having SOME drama and/or issue to deal with is a pretty natural part of the human experience. However, in order to get the most out of a personalized, inner circle mentorship, you need to be at a place in life where you feel that you are reasonably in charge of handling your finances, relationships and day-to-day dealings. (And if this is NOT the case, you may still be able to mentor with Cynthia in some way or the other--it might just be better for you to purchase a one-time individidual private session, or to attend one of her teleclasses or rare in-person events.)
Also, if you're still not sure about the spiritual & psychic aspect of life, or if you are just sticking your toe in the water or just want to study a little psychic stuff for fun here and there, you would probably be better off just signing up for a one-time Spiritual Psychic Mentorship session with Cynthia or even a regular Spiritual Psychic Reading. (Or perhaps you can join one of Cynthia's short-term group programs as they become available on this site.) On the other hand, if you are ready to go deeper, and you feel that you have already made a firm commitment to your spiritual psychic path, then this full intensive psychic mentorship may be just right for you!
This 2019 Full Intensive is structured to provide you with consistent & in-depth guidance and support to help you stay on track and THRIVE in the year ahead. It is a bit like being in an apprenticeship or close partnership with a spiritual teacher & psychic.
In addition to your 2-3 hours of private Spiritual Psychic Mentorship sessions per quarter (see below for more details), you will also receive plenty of spiritual psychic support and inspiration between sessions through the monthly writings, meditations or other materials that are included in your Full Intensive. Plus, as a student/client in the 2019 Full-Intensive program, if you ever do feel that you need additional readings throughout the year (other than what are already included in your program), you will be able to purchase those readings at 40% off the regular rate.
The following is a quick summary of what is included with your enrollment in a 2019 FULL Intensive:
—2-3 hours per quarter of one-on-one private Spiritual Psychic Mentorship telephone readings
(Regular cost: depending on time used, about $550 per quarter, or $2,220 total for year)
* Note: additional fee applies for those who prefer to have special in-person sessions, see "Finer Details" for more info
—1 custom flower essence Power Blend formula (containing MULTIPLE essences) each quarter, and/or 3-4 bottles of individual essences each quarter (depending on what you need)
Regular cost: Depending on size of bottles sent & number of essences used, at least $100 a quarter, or $400 or more total for the year
—Monthly personalized astrological forecast report (optional, for those who are interested in astrology, sent via e-mail)
(Regular cost: $25 for each month's report, or $300 total)
—Solar Return birthday forecast report (sent via e-mail)
(Regular cost: $50 per report)
—Monthly written curriculum and/or meditation from "Cynthia's Best Of" collection to help keep you inspired & uplifted throughout the month
Regular Cost: Priceless! But depending on the writing/meditations, most of these that are available to the public (which certainly isn't all) sell for at least $40-$60 each on Cynthia's website. So at least another $480 of value for the entire year. To view SAMPLE MATERIALS from previous year, please CLICK HERE.
—Access to Cynthia's group telephone programs (twice a year, or perhaps a little more) and the new online school of Spiritual Psychic Development when it launches in 2019

Regular Cost: These programs & materials will range in cost form $97-$197 each, and you will have access to at least 2 or 3 different in-depth programs in 2017 (and perhaps even MORE when they are added), so an additional added value of at least $400 or more.
—Option to add additional readings & mentorship sessions during the year (if desired) at 40% off regular rate
(Depending on the service purchased, this can save you anywhere from $90-$130 a reading)
Regular Total Cost (when purchased separately and not as part of this program):
at least $3830 (about $318 a month)
Special Total Cost for Psychic Mentorship Clients/Students:
For mentorship special rate: $1,550 (about $129 a month or $387 a quarter)
Early Bird Savings: For those who enroll by or before December 19th, there is a $50 discount per quarter, for a total ADDITIONAL savings of $200 a year.
That would make your total rate for the year $1350 (about $113 a month, or $337. 50 per quarter).
In addition to all of this, when you enroll as a new FULL Intensive student, you will also receive the following Intensive Student Welcome Kit:
—Personalized astrological natal report (to help you discover more about your potential & who you really are!)
—Current solar return birthday reading astrological report (for your current birthday year)
(Note: If your next birthday is in December or January, then you will receive the report for your next birthday instead.)
—Your Holiday Clearing & New Year Cleansing Flower Essence Cleansing Bath Kit
—Access to the downloadable Living the Spiritual Psychic Life audio-classes & meditations
(Altogether, an added ADDITIONAL value of at least $277, for no additional charge)

Payment Plan for Psychic Mentorship FULL Intensive:
Again, the total special full intensive cost for ALL of this for 2019 is only $1550 if you enroll in the time period of December 22nd, 2018-January 4th 2019. (Early Birders--For those who enroll by or before December 21st 2018, you receive the early bird rate, and the total cost for ALL in 2018 will be even less, at just $1350.)
To make it easier for you to participate, the tuition for your Full Intensive Cosmic Mentorship is scheduled to be paid in 4 payments of $387.50 each. (If enrolling by or before the Dec 21st Early Bird date, it will be 4 payments of just $337.50 each, or yet another $50 savings per quarter.)
For 2019 enrollment, the first payment of $387.50 is due at the time of enrollment by or before January 4th 2019. (However, if you enroll by or before December 21st 2018, then you receive a $200 discount for the entire year, and your first payment is just $337.50.) This is your deposit and will hold your spot in the program. Once your deposit has been received, Cynthia will begin processing your membership and start preparing your bonus & welcome materials for you (including your holiday clearing flower essences & astro-reports).
NOTE: These amounts posted here are for when the first tuition payment is made in FULL at the time of enrolling. If you would like to split your tuition payment up into 2 equal payments, you may do so, provided that 1st quarter tuition is paid in FULL by or before January 4th. (To receive the early bird discount on this year's tuition, you will still need to make the first 1/2 of your first quarter tuition payment by or before December 21st.) Also, when splitting the first quarter tuition payment up into two, an additonal one-time fee of $20 will apply.
Once your first quarter tuition is paid in full, the schedule for the remaining tuition payments for your 2019 Full Intensive Mentorship is as follows:
By or Before Friday, March 1st, 2019—2nd payment of $387.50 due (337.50 for early birders)
By or Before Saturday, June 1st 2019—3rd payment of $387.50 due (337.50 for early birders)
By or Before Tuesday, Sept 3rd 2019—4th and final payment of $387.50 due (337.50 for early birders)
Note regarding grace period & late fees: Once accepted into this program, it is best to pay your tuition in a timely manner and on time, so that we will know it is your intention to continue for the quarter and will know to provide you with materials for that quarter. If for any reason you are going to be late with your tuition for a quarter, it would be best to let Cynthia know as soon as possible. There will be a $35 late fee applied for all tuition payments that are paid after the 10th of the month due.
There are no contracts or obligations with this program. If for some reason you become unable to continue with the program at any point of the year, you are free to leave without any further fees or money owed (assuming of course that you are not behind on your tuition and have paid for those services & items that you already received).
In the event that you leave the program before the end of the year, you are still welcome to schedule an occasional reading with Cynthia or purchase flower essences, astro-reports or other spiritual psychic offerings that Cynthia has. However, any services or items purchased for those who are not currently in the mentorship program must be purchased at their REGULAR price. The special discounted prices for readings & other offerings are only available to people enrolled in the Psychic Mentorship program.

The Finer Details
LENGTH OF PROGRAM
The 2018 Cosmic Mentorship program is a one year long program that runs from December 2017 to November 2018. Meaning, you will receive your first set of mentorship materials for this program starting in December 2017, and your last set of materials for this year's mentorship in November 2018. (That is 12 sets of materials total). If for some reason you enrolled a little late (say, in early January 2018) then you will receive both December's & January's materials at the same time.
Regarding your private readings & sessions that come with your mentorship, you can receive your first reading of the year as early as January 2018. (Cynthia begins doing readings again after her reading break on or around January 6th 2018.) You will need to schedule your last reading of the year to take place before or by December 1st 2018, as this is the last day in 2018 that Rev. Dr. Cynthia does readings before starting her annual month-long reading break.
REGARDING THE SESSIONS & READINGS RECEIVED FOR YOUR MINI-INTENSIVE:
Just so we are clear here, the 2-3 hours of readings & mentorship that you receive each quarter with your Full-intensive tuition are PRIVATE, one-on-one readings with Rev. Dr. Cynthia. This Psychic Mentorship program is for personalized, one-on-one mentorship. This is NOT a group program.
Also, the prices & fees listed above for your tuition are for telephone readings, which is the usual way that Cynthia works with clients. However, special in-person sessions are available for those who can be flexible in scheduling and are willing to pay the additional fee for the special in-person sessions ($50 per in-person session). If you would like one or more of your sessions to be a special in-person session, you can discuss this with Cynthia at the time of scheduling your first session and she will do her best to work this out for you.
The kind of readings you receive from Rev. Dr. Cynthia for your Psychic Intensive are her most premium non-astrological reading, the Spiritual Psychic Mentorship reading.
This kind of reading allows for Rev. Dr. Cynthia to have more flexibilty & time in working with you. It combines meditation, psychic reading, and spiritual counseling, and can also at times include things such as channeling or working with the Tarot, oracle cards or I-Ching for you. Basically, whatever you need! If you are not familiar with this kind of reading and want to know a bit more about it, you can read more about Spiritual Psychic Mentorship readings by clicking here.
Note: If you are one of the few students who have chosen to make astrology the focus of your intensive, then astrology can certainly be incorporated into your mentorship session readings to support you in your astrological learning. Just let Cynthia know when enrolling if this the track you are most interested in! (This will only apply to a few, but is worth mentioning here.)
NUMBER OF READINGS & SCHEDULING PARAMETERS
As a FULL Intensive student, you receive a total of up to 2-3 hours of private Spiritual Psychic Mentorship per quarter. This is the equivalent of 2 or 3 hour long readings each quarter. However, since some mentorship students often like to have sessions that are longer than one hour, you will have the option of dividing your sessions up into one, two, or even three a quarter.
Most current mentorship students prefer to have just 1 or 2 longer sessions a quarter. (For example, 2 sessions of an hour & a half each.) Some just prefer to have one 2 hour, double session a quarter and condense all the mentorship in to one session for that quarter. It really is a matter of your own personal style and schedule. Some quarters you will probably find that it is easier for you to fit in 2 or 3 individual, shorter readings. During other times in the year, you may find that just 1 longer personal session will suffice. The great thing about this program is that it is personalized and you get to decide how you will structure & schedule the timing of your mentorship readings each quarter. Also, if for some reason you do feel that you need more than 3 hours of private mentorship readings in a quarter, then additional reading time can be purchased using your intensive student discount. (40% off)
As a Full Intensive student, you do get quite a bit of flexiblity in scheduling your sessions, and you are in charge of deciding how often you need to have your mentorship sessions. However, Cynthia does have some guidelines & parameters for how she suggests that your private readings be scheduled. For example, she does ask that you schedule each of your sessions at least 3-4 weeks apart whenever possible. This is to help ensure that you have an adequate amount of time between readings to energetically & emotionally integrate what has been given in your previous session. Also, it gives you more time to implement & complete any spiritual "homework" assigments that may have been given!
Also, it is important to let you know that this intensive program is scheduled to be a one year program, and any un-used reading time does NOT carry over from one year to the next, nor are there any refunds for un-used sessions in a quarter or year. (Unused time does not carry over from quarter to quarter either, although for most people that will not be an issue.) Therefore, if you are planning to use all of your 2-3 hours of mentorship for a quarter, it is best to stay current on your sessions & have one at least every 2-3 months or so.
SCHEDULING & TIMES AVAILABLE FOR PRIVATE SESSIONS
In terms of scheduling your private readings with Rev. Dr. Cynthia through this program, the openings available for readings vary from week to week, but there are usually at least a few openings each week. In general, with reasonable advance notice, Cynthia can be available to do your reading Tuesday through Saturdays. (Occasionally she will do a session on Mondays, but not usually on Sundays, as she does observe the Sabbath.)
Most of Cynthia's readings are done in the day from about 10:30 am up until 3 pm. However, evening appointments are available for phone sessions for people in this program. Same day or emergency readings are not available. (However, as a student enrolled in this Psychic Mentorship program, your session will receive scheduling priority over those who are simply registering for single sessions and are not part of the mentorship program.)
To schedule an intensive session with Cynthia, simply e-mail her at cynthia@cynthiakillion.com at least 3-5 days ahead of when you are wanting the session (preferably a week, but sometimes 3-5 days might just be enough notice...it depends on how many others are scheduled ahead of you, and how flexible you can be in scheduling). You can also FB message her, or call her private reading land-line (which she will provide to you upon enrollment in the Intensive program).
FLOWER ESSENCES
Also included in your 2018 Cosmic Mentorship Intensive are personalized flower essences selected for you each quarter. For each quarter, you may receive up to one 2 oz. Super Essence blend (a combo formula that combines SEVERAL different essences in one bottle) or 3-4 individual separate smaller bottles. These will usually be shipped out to you via mail with your reading CD for your first reading in a quarter (although occasionally they may be shipped separately.) If you live in Wichita, you are welcome to come pick your essences for the quarter when they are ready at Cynthia's house.
More Info on the Flower Essence Therapy that is part of this program: I (Rev. Dr. Cynthia) will formulate & mix your personalized flower essence formulas and individualized single essences for you myself each quarter according to what I sense that you need in your reading. When receiving a larger super-essence blend, each bottle will contain MULTIPLE flower essences mixed together to help heal, re-balance and strengthen your vibration in the areas of life where you most need it for that quarter. Other times, instead of receiving the essences mixed together in one larger bottle, you may instead receive 3 or 4 separate, individual essences in the smaller bottles (especially when your guides indicate to me that you are needing these essences at the "stock" level.) Since these are personalized selections made uniquely for you at the time based on what you need (according to what I discern for you in that quarter in your readings, AND also what you request help with), we will only know what exact essences you will receive at the time that they are selected. But trust me when I say that they are all just WONDERFUL!
ALSO: If you are not familiar with flower essences or how to use them, no worries! I have information sheets that I can include for you when I ship your first bottle of super-essence formula and/or individual essences. (You can also read a bit more about flower essences here on this site by clicking here.) Also, I will be happy to answer ANY questions that you have about how to use the essences in our private sessions together.
Flower essences are a tool that I wish to share with you as part of your intensive because flower essences RAISE CONSCIOUSNESS & ACCELERATE GROWTH. And they do this easily & effortlessly! That is why I am taking the time each quarter to psychically discern what essences you most need to help you heal & balance your energy field and mixing these into a personalized Super-Essence blend for you and/0r also providing you with some additional essences you can use along with your Personal Power Blends.
Of course, whether or not you take your essences is up to you. But I am dedicated to doing MY part for you, which is creating the essences (mostly through flowers I have grown myself) and providing you with the extra energetic support in the form of your own quarterly personalized Power Blends and other helpers!
GENERAL REFUND POLICY
Once you are accepted into this program, there are no refunds on monies and payments made for tuition. The discounts being offered for participation in this program are so large that it makes giving refunds nearly impossible. (For example, the regular total cost of just one Spiritual Psychic Mentorship session with one bottle of personalized super-essence blend would be $350, which is actually $12.50 more than what you are paying for ALL of your sessions for an entire quarter at the special early bird rate Full Intensive student rate.)
For this reason, I encourage you to think carefully before enrolling and ask any questions you have BEFORE enrolling in this mentorship or paying your enrollment fee. If you are unsure about whether or not this program is right for you or if you have questions, please feel free to e-mail me at cynthia@cynthiakillion.com, or message me on FB.
That being said, there are a few exceptions to my no refund rule, mainly those dealing with extreme circumstances such as death or physical incapacitation. (Which hopefully, none of these will arise!) Please see below for my refund policy for extreme, extenuating circumstances.
REFUND POLICY FOR EXTREME, EXTENUATING LIFE-DEATH SITUATIONS
As stated above, my usual policy is that there are no refunds on money paid for tuition for this program. However, I do allow for a couple of exceptions to this rule. The only exceptions to my no refund rule are:
1.) In the unlikely event of my own death before the program is over or if I were to otherwise become unable to deliver promised services or items to you.
In the unlikely event that either of these were to happen (my death or incapacitation before the end of the year), I am leaving instructions with my heirs to make sure that you either receive the services promised and/or receive a partial refund for what was not able to be delivered.
2.) In the event of some other equally life or death threatening situation for you, such as you were suddenly diagnosed with cancer and had to go into hospice or some other very extreme life or death situation that made it impossible for you to continue on with the program as planned. (Again, let us hope that this does not happen!)
For example, let's say that you had literally just paid your 3rd tuition payment (due by June 1st) and you found out you couldn't continue in the program due to needing to undergo extensive treatment for a serious illness. If that were the case, then I would probably give you a refund for that quarter's payment, minus the cost of any services or items that you had already received for that quarter.
Assuming you had received nothing yet for the quarter (no reports, essences, readings or other materials or services), then it would be a full refund. However, if you had already received your astrology reports, flower essences or other materials for that quarter, then the cost of these would be deducted from the refund. Also, if you had already had one or more private readings for that quarter, then the value of this too would be deducted.
In the event that you need to discontinue your membership in this program due to a life or death emergency, I do ask that you let me know as soon as possible, preferably in writing via e-mail at cynthia@cynthiakillion.com. That way I do not deliver services or mentorship materials to you that you are not planning to use. Also, keep in mind that the cost of any services or materials given to you for that quarter will be deducted from your refund. Therefore, it is in your best interests to let me know ASAP if you are not planning on continuing, so that I do not send you additional materials or render services that will have to be paid for.
Did I Miss Something Here That You Need to Know?
(Note from Rev. Dr. Cynthia)
I've tried to be as thorough as possible in describing this program to you, what is entailed, how much it costs, when payments are due, and so on. However, I do realize it is possible that I have missed something that you feel you need to know before signing on.
If there is something you have questions about or still need info on, please do feel free to e-mail me at cynthia@cynthiakillion.com (please put something like "Full Intensive Question" in subject line, if you don't mind). Or if we are friends on Facebook, you can FB message me.
Just so you know, e-mail or FB message is the absolute BEST way to get ahold of me. I do not answer or pick up any of my phones unless I know exactly who is calling and am expecting a call at a certain time.
If for some reason you have concerns or questions about this program that you are not comfortable discussing via e-mail or FB message, we could set up a time to chat via telephone for 10-15 minutes. However, it will need to be set up in ADVANCE (because otherwise I won't know to pick up the phone!). So even if this is the case, please e-mail me (or FB message) and let me know you need to set up a time for a short phone visit to discuss your interest/questions regarding the Psychic Mentorship program. Blessings!