GUIDING STAR READING REGISTRATION
(for RETURNING Astro Clients Only: For Follow-up, Forecast Reading Registration, please CLICK HERE)

Dear Friend, Welcome to the special "GUIDING STAR PSYCHIC ASTROLOGY" Reading Registration page. This registration page is for all new Guiding Star clients, as well as for any returning clients who wish to purchase one of the speciality readings listed on this page. Rev. Dr. Cynthia is *honored* that you have chosen her to serve you as your "guiding star", and promises to do her best to help you uncover the guidance that you need to advance in life, heal your relationships, increase your prosperity, and discover your life purpose.
This page will walk you step-by-step through the process to pay for & get registered for your "Guiding Star" session with Rev. Dr. Cynthia. Basically, all you need to do is pay using the secure payment method with your credit or debit card or paypal account, and also fill out a simple form providing Rev. Dr. Cynthia with your contact info & a little bit of pertinient background info, such as your birth data, and info about times or days that you could be available to have your session. The whole process usually takes about 5 minutes.
Once Rev. Dr. Cynthia receives your payment & registration, she (or her assistant) will contact you within usually 1 to 3 business days to set up your session (business days include Monday-Friday...if booking on a weekend, you can expect to receive your confirm e-mail by Tuesday or Wednesday of the following week). Cynthia is usually booked up at least one week ahead of time, plus it can take up to 1-2 weeks for Cynthia to review your charts, so you should plan on registering for your reading at least 2 weeks in advance of when you would actually like to have the session. If you need a session sooner, you may wish to e-mail first to inquire about appointment availability, or check the reading schedule on this website.
When selecting your "Guiding Star" Reading below, please note that the costs include your reading, any relevant astrology charts or reports Rev. Dr. Cynthia runs to do your reading, plus an optional CD recording of the session. Once you have had your first session, you are then eligible to have a "Follow-Up Forecast" session.
Most of Cynthia's "Guiding Star" sessions are conducted via telephone or MP3 download (for the very busy or the shy folks). If you would prefer an in-person session instead, you will need to register for & request that on a separate place on this website...see note below.
Looking for info on the special in-person guiding star sessions? If you are a

RETURNING

client requesting a follow-up forecast reading, use the link at the very top of this page. Otherwise, for NEW clients who would like to request an in-person guiding star reading (or for returning clients booking one of the speciality readings listed below for the first time), please

CLICK HERE.

Register for "Psychic Astrology Reading"

Guiding Star Speciality Readings

(Telephone or MP3 Readings Only...

click here for in-person session info)

STEP 1:
Complete & submit the brief "Contact & Background Info" form below to schedule your session.
You may need to scroll down a bit to get to this form, but keep looking, it's there! (In the rare event that you have
already
scheduled your session by phone with Rev. Dr. Cynthia AND provided her with all your pertinent birth info, and you are just using this page to pay, you may skip this step if you'd like.)
STEP 2:
After submitting your Contact & Background info form, you will then be taken to a separate page where you can
choose the kind of "Guiding Star" Psychic Astrology reading that you would like, and finalize your reading by paying for it.
(Please be sure to complete payment before leaving this site, or otherwise your reading request will not be processed.)
All fees paid for readings are non-refundable and non-transferable. If you have any questions about whether or not a reading with Rev. Dr. Cynthia is right for you, please consider carefully & do your research
before
registering. If you have questions about sessions, you can e-mail
cynthia@cynthiakillion.com
For more info on the different kinds of Guiding Star Psychic Astrology Readings, see listings below.
MORE INFO ABOUT READINGS
AVAILABLE HERE....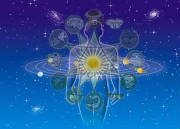 MORE INFO ON GUIDING STAR LIFE PROGRAM READINGS:
The Guiding Star "Life Program" reading is the best place to start if this is your first time having your chart read by Cynthia & you want to have the most in-depth reading possible.
The Life Program reading will help you understand why you are here, your agenda for this lifetime, your life purpose, your strengths, weaknesses, challenges, lessons, gifts, talents, and reason for being. If you choose to have the Premium Life Program reading (the most in-depth choice), then your reading will also include a 3-4 month forecast of major upcoming trends & predictions of major energy shifts for you based on your own unique birth chart.
Either way, this will be a 75-90 minute reading (for Premium) or a 60-70 minute reading (for Basic), conducted via telephone. MP3 download reading also available for those who prefer this option (if so, please indicate on your contact form). Premium Reading is $325. Basic Reading is $275.
MORE INFO ON SEASONAL FORECAST READING:
This is the reading you want if you would like a heads-up about what to expect in terms of trends & happenings in your life. $275 for first time forecast reading. (For follow-up readings, please use the link at the top of this page.)
A 60 minute reading that covers the "weather" patterns in your life for the next 3-6 months (sometimes longer). Helps you to understand how the most signficant cosmic shifts (including retrogrades & other major astro shifts) are most likely to affect you and also what you can do to maximize the benefits of these transits, and avoid the pitfalls. Please note that this is a forecast reading only, and does not go into explaining your life program. (That is what the life program reading is for.) But if you are just looking for a "weather report" and a "heads-up" about what to expect in the next 3-6 months ahead, then this is your reading!

Please note: All fees paid for readings are non-refundable and non-transferable. If you have any questions about whether or not a reading with Rev. Dr. Cynthia is right for you, please consider carefully & do your research before registering. You can e-mail with questions directly through this site on the Contact Cynthia page. Or you can send questions to cynthia@cynthiakillion.com.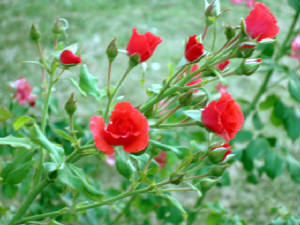 MORE INFO ON THE HEART MAP RELATIONSHIP READING:
This is a special reading to assist you in understanding your relationship patterns, and the current situation with your special partner or loved one. Explores the strengths, weakenesses, and lessons that the two of you have together, why you came into this lifetime to be with each other, and what you have to teach one another. This reading is equally good for ALL kinds of close relationships...romantic, family, and business associates.

This PREMIUM level reading is actually two readings in one, and also includes the personal predictive 3-4 month forecast reading. The Premium Heart Map reading is 75-90 minutes conducted via telephone. MP3 download reading also available for those who prefer this option (if so, please indicate on your contact form). Cost is $325
The BASIC Heart Map reading has all the wonderful info you will need to understand your relationship in more depth, it just doesn't include the predictive transits. The Basic level Heart Map reading is 60-70 minutes long and conducted via telephone. (MP3 download version is also available for those who prefer a less scheduled reading delivery.) Cost is $275

PLEASE NOTE: A reading is NOT a substitute for medical, psychological, legal, financial, or any other kind of professional treatment or advice. It is your constitutional right to use the information that you receive in a reading to empower yourself and make wiser choices to improve your life. Rev. Dr. Cynthia is a doctorate of Divinity who can offer you spiritual and psychic advice, and presents what she feels is coming through for you from the spiritual and astrological world. However, it is up to you to choose how you interpret and apply what is given in a reading, and you, and you alone, are responsible for any actions you decide to take.
Keep in mind that Rev. Dr. Killion does not claim to be 100% accurate, since no human can ever know everything. You are always free to accept or reject anything you hear in session, and you should always use your own intuition, practicality, and common sense when evaulating any reading or advice that you receive from anyone.