* COMPLIMENTARY PLAYBACKS FOR
"LIVING THE SPIRITUAL PSYCHIC LIFE"
TELECLASS SERIES *
Recordings available for listening
for about 72 hours after each class.
See below for more info about purchasing
the edited class recordings & meditations
for long-term listening & download.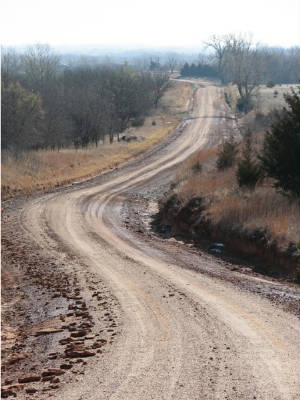 UN-EDITED CLASS AUDIO (playback only):
(Un-edited Audio will be posted by Friday AM after each class)
NOTE: This teleclass series was completed September 2016, and all of the un-edited audios have already been taken down.
However, you can listen to a couple sample clips of the EDITED audio for this class series below.
To purchase the entire edited class series
(so that you can listen to classes & learn at your
own convenience) please scroll down. Thank You!
FROM CLASS 1:
From CLASS 2:
FROM CLASS 3:
* PSYCHIC AUDIO SPECIAL *
WOULD YOU LIKE TO HAVE LONG-TERM ACCESS TO
RECORDINGS OF THESE SPIRITUAL PSYCHIC CLASSES?
Please keep reading below for just a moment longer, to get more info about the special in-class rate for audio recordings.
$67-Special audio upgrade package contains access to recordings of all three current classes, PLUS two additional bonus audio classes, AND access to the downloadable Heart Chakra Healing Meditation CD.
CLICK ON THE "BUY NOW" BUTTON ABOVE TO PURCHASE YOUR AUDIO UPGRADE PACKAGE. Thanks for your support!

MORE DETAILS: For just $67, you can get access to the edited, downloadable recordings of all of our three calls, including the wonderful live meditative guided journeys that Rev. Dr. Cynthia will be leading you on during our live calls.
This is $10 off the price it will be once the teleclasses end ($77). Plus, you also get access to two ADDITIONAL audio bonus classes with this package when you purchase during our teleclasses (these audios were recorded LIVE during in-person workshops with Cynthia.) Also, with this audio upgrade package, you receive downloadable access to the very relaxing Heart Chakra Healing Meditations CD by Cynthia. So that's a total of FIVE audio classes with Cynthia AND the downloadable Heart Chakra Healing Meditations CD for the price of $67. In order to get this special deal, just click on the "Buy Now" button for the Upgrade Package above.
MORE INFO: Edited recordings have a MUCH higher sound quality than the un-edited ones, improving the learning experience for you. Having long term access to our class calls ensures that you don't have to miss anything if you happen to miss part (or all) of one of our classes. Furthermore, having these class recordings gives you an opportunity to go back and review and really ABSORB the information & meditations covered during the live classes.
It does take a while to get the calls edited & cleaned-up (especially the meditations), and so each edited recording will be made available for you about a week (7-10 days) after the live class. In the meantime, you will have access to the UN-edited recordings until the edited recording becomes available.
Also, as soon as you purchase your Psychic Audio Upgrade package, you will be given access to some EXTRA BONUS AUDIO CLASSES that you can download....These bonus audio classes were recording LIVE during in-person Spiritual Psychic Awakening workshops with Cynthia, and are IN ADDITION to your 3 classes that you will be getting through this current teleseries. You'll also receive an extra third bonus of the Heart Healing Meditation CD, which helps you to strengthen, balance, heal and open your heart chakra for maximum spiritual and psychic awakening.
(In case you are wondering, your bonus classes deal with strengthening your psychic core, developing your gut feeling & learning to use it to do a reading, and tuning into your heart & solar plexus chakras.)
If you would like to show your support for these Spiritual Psychic classes, AND have LONG-TERM access to these class recordings so you can listen back whenever you would like (not to mention, receive your two free ADDITIONAL audio classes & downloadable heart chakra meditation CD), then please use the payment button above to purchase your Psychic Class Audio Upgrade package.

BLESSINGS!