Psychic Cynthia's
Spiritual Psychic Mentorship 2019

(Enrollment Currently Open for Spring Quarter)
Personalized Intensives
for when you are ready to energize,
transform, and uplift your life
through awakening & attuning with
Your Inner Spiritual Psychic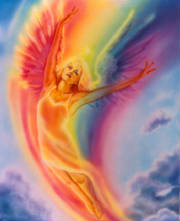 Attention & Special Update (02/20/2019): Thank you for your interest in the Psychic Mentorship program with Rev. Dr. Cynthia. Enrollment for the 2019 Psychic Mentorship program has temporarily RE-OPENED for the moment for the Spring 2019 quarter (March, April, and May). There are 2-3 openings available for new psychic mentorship students. To begin your mentorship in this quarter, you will need to pay your tuition & enroll BY OR BEFORE March 4th 2019.
(Note: If you aren't interested in having access to Psychic Cynthia's courses or meditations along with your sessions, but instead would just prefer to have an individual (one-time) session to work on your growth, development & healing, rather than joining the program, you are welcome to book a Psychic Mentorship reading session with Rev. Dr. Psychic Cynthia if you would like.)
NOTE: Enrollment is only re-opened for this program until March 4th, which is the start of the second quarter of this program. Therefore, if you would like to get in to participate in this mentorship during the months of March, April, or May, you will need to enroll by or before March 4th. (After that, there may or may not be any openings for new mentorship students later in the year--if any openings become available again later in the year, Cynthia will do her best to let you know by announcing on Facebook and through her e--mail newsletter. )
For those who are coming here later when en-rollment opens back up, if after reading over the info on this site, you still have questions about the Spiritual Psychic Mentorship program and what is entailed, please feel free to e-mail Rev. Dr. Cynthia with your questions or concerns. (To do this, e-mail cynthia@cynthiakillion.com, or use the CONTACT CYNTHIA form on this site.)
Final Enrollment for Spring Quarter Ends: March 4th 2019, or whenever all of the 2-3 spots currently remaining for the start of 2019 have been taken, whichever comes first.
Number of Spots Available for 2019 Spring Psychic Mentorship
(as of 02/20/2018):
At this time, Cynthia has about 2-3 spots remaing open for new students for spring psychic mentorship in her inner circle.
(When ALL of the openings for the program have been filled, we will be sure to let you know here on this page. Until a notice of closing is posted here, you should assume that there is still at least one opening left available for you.)
More Info on this Private Intensive Psychic Mentorship 2019:
INNER CIRCLE Psychic Mentorship with Rev. Dr. Cynthia
(Click on link above for detailed info about program, including what is entailed, costs, etc.)
Steps to Enroll
1. First, review the info on this site about the program, and make sure you understand what is involved. Then, make a decision whether it feels right for you or not!
2. When you are ready to actually enroll, pay your enrollment fee (tuition for the quarter).
3. Upon paying your enrollment fee, you will then be directed to a page where you can complete your enrollment info form at your leisure.
If after looking over the info on this site, you still have questions about whether or not this program is right for you, please feel free to e-mail Cynthia at cynthia@cynthiakillion.com, or FB message her.
*A Quick Note from

Rev. Dr. Cynthia

(Psychic Cynthia)

about

Spiritual Psychic Mentorship 2019*

Greetings! I am excited to announce that I will continue to offer inner circle, private mentorship intensives in 2019. This will be the third year that I have offfered these inner circle mentorships, and as you might already know, three is a magic number. To celebrate this transition into the third year of the inenr circle psychic mentorship program, I am making some changes & additions to what is offered, and tweaking just a few things to make the experience even BETTER for those in my inner circle of mentorship. (For example, I am adding a special in-person session option for those mentorship students who would rather meet in-person for their mentorship readings & lessons. I am also incorporating many more VIDEO lessons for the first quarter, so that those of you who enjoying learning through videos can have access to psychic training and spiritual inspiration in this format.)

I am writing this letter to you near the end of the November 2018, which is basically the end of our current psychic mentorship year--as the enrollment year for our mentorship program runs December through November. (That way, we are all already set-up and ready to get started in January!) As I think about and meditate upon the start of a new mentorship year with both new & returning students, I get so EXCITED thinking about the potential that each one of you holds to grow and develop into an ever expanding higher version of your self!

I feel so LUCKY to be be at a point in my path where I can now mentor others. Indeed, to be a psychic mentor is an HONOR, and to be YOUR mentor is a great honor indeed, and is not something that I undertake lightly. The spiritual link that occurs between a mentor & their student/mentoree is a very real & deep psychic link. Basically, when I accept someone as a mentorship student, I am not only recognizing that person as being someone who holds great potential, but I am also accepting at least partial responsibility for assisting this person with helping her to actually REACH and DEVELOP that potential on the spiritual, psychic and physical planes. This is something that I take very seriously, as it is a great responsbility to be a spiritual and psychic mentor. In many ways, I feel like my entire life up until this point, and my 25 year+ journey on the Spiritual Psychic path in particular, has been entirely necessary just to help prepare me for the beautiful but awesome task of being a mentor.

Teaching--and mentorship in particular--is a lifelong passion for me. I believe that those of us who have been lucky enough to have had spiritual & psychic mentors on our paths have a responsiblity to carry that gift forward to future people, and to preserve and pass on the knowledge that has been shared with us.

I also believe that our destinies and life purpose often speak to us from the time we are young, and that is certainly the case with me when it comes to teaching & mentoring in the spiritual psychic realm. I was first a mentor in my teenage years, when I led earth-based spirituality circles and taught people who were twice, three times, and sometimes even FOUR TIMES my own age about various aspects of earth based spirituality, and initiated them into earth-based psychic mysteries. The fact that I have been teaching & mentoring for so long is part of what makes me more effective at it--that, and again, my passion and love of helping to midwife others on their paths!

If you feel led to mentor and study with me as it relates to your OWN life, and in particular, your own unique path of spiritual psychic awakening, then by all means, consider this your invite. (smile)

It will be my honor & joy to work with you on your spiritual psychic path in 2019 and to help you further awaken and strengthen your inner psychic, and to live a more magical and guided life! (And hopefully, along the way, I can also help you to better hear the music of the angels and to sing and dance with the fairies and to immerse yourself in the beautiful healing energies of the flowers.) Does that sound like fun? Trust me, it is! :)
Food for Thought
"People grow & advance more easily when they feel LOVED & ACCEPTED. Therefore, if you have hopes, dreams & ambitions in life yet to achieve, then you will need to master loving yourself more deeply in order to achieve these goals." -Cynthia Killion
"You must be the change you wish to see in the world" -Gandhi
"Being a World-Server means committing to your own growth & following your higher path." -Sanaya Roman
"Wanting to reform the world without discovering one's true self is like trying to cover the world with leather to avoid the pain of walking on stones and thorns. It is much simpler to wear shoes." -Sri Ramana Maharshi