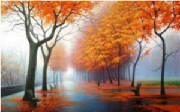 MAKE A CONTRIBUTION TO SUPPORT THIS WORK
Welcome! If you were/are a participant in one of Rev. Dr. Cynthia's recent outreach FB psychic forecasting meetings, Cosmic Light & Guidance teleclasses (or any of her other forms of psychic outreach, including her on-line Cosmic Newsletter), and you would like to make a contribution to support this work, you can!
It's entirely up to you how much you would like to contribute....5, 10, 20,30, 50, 75 dollars, or even more if you would like. Any amount will be appreciated, and will help Rev. Dr. Cynthia to continue to meet her basic expenses for her & her family so that she can continue to do this kind of psychic outreach work through the newsletter, telephone classes, radio radios & facebook. Please use the payment button below to make a contribution in the amount of your choice.
Please note: As of right now, Rev. Dr. Cynthia does not operate a non-profit charity, so your contribution is not deductible as a contribution to charity. (The reason that Cynthia does not operate her ministry as a non-profit is that there are many restrictive rules that come with that, and she prefers to be able to do her psychic outreach work in the way that she best sees fit, without extra restrictions.) However, if you are concerned about tax deductions for your tithe, you may be able to deduct your contribution in other categories, especially if you are a business owner. Please discuss this with your accountant for more info.
If you would like to help to continue to make these FB meetings, readings & other forms of complimentary psychic outreach available (including the Cosmic Newsletter):

To donate an amount of your choice to show your gratitude for these FB meetings, newsletter, etc & to help support this work, please click on the "Donate" button above. Then, you can enter in & choose the amount that you would like to donate. (Just type the amount you wish to donate into the box where it is says "Item price".) It's up to you how much and you get to choose!




* Thanks in advance for your support of this sacred ministry & work *
*Thank you for contributing & supporting this kind of public outreach in the spiritual & psychic realm*

Questions or need help making your gift? You can e-mail Cynthia at cynthia@cynthiakillion.com, or call 316-347-9481 with your questions.