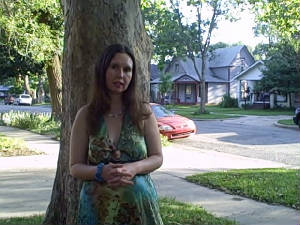 A SPIRITUAL PSYCHIC READING
WITH CYNTHIA CAN:

* Give you the Guidance, Inspiration, Insight, and Clarity that you seek to help you change your life for the better

*Provide you with the ANSWERS that you need to create the future that you want

*Connect you with the Comfort & Help that you seek from your Angels, Spirit Guides, and Spirit Helpers
*Help you discover spiritual Meaning, Purpose, and Fulfillment
*Assist You in Making Contact with Your
Passed-on Loved Ones (Mediumship Reading)
To register for a private reading session with Rev. Dr. Cynthia, please CLICK HERE.
To see Cynthia's "reading appointment availability" for the next several weeks,
VERY BASIC INFO....about Spiritual Psychic Readings with Cynthia
* Reading options.... Standard spiritual psychic reading with Rev. Dr. Cynthia is done via telephone. Cynthia prefers to work this way as the vibration of your voice is what really helps her connect with your psychic vibrations. If you are too busy (or even to shy) to call in for a pre-scheduled reading, but would still like to be read by Cynthia, then you do also have the option of an MP3 download reading. Also, for those who prefer electronic communication, a scheduled private Facebook chat reading option is also available.
Occasionally, Rev. Dr. Cynthia does offer special, private in-person sessions in her home in Wichita, Kansas. These are done selectively and on a case by case, pre-approval basis. Also, an additional fee does apply for in-person sessions (as they take significantly longer than the phone readings). If you are interested in an in-person reading, please CLICK HERE for more info.
* Cost: $225 for new & occasional clients for standard phone reading (or MP3 download or Facebook chat reading). Includes recording of reading (for phone or MP3 reading). Due in advance for all new or occasional clients. (For pricing info for in-person readings, please Click Here.)
* Session Length....for standard phone readings, first time session is about an hour & fifteen minutes. Follow-up sessions about 55-60 minutes. (If session runs over, overtime will be charged in increments of $50 for each extra fifteen minutes, minimum fee of $50 for any amount of overtime, even it if is under 15 minutes.)
* Scheduling....Cynthia will usually see you within one-two weeks of scheduling, sometimes sooner, sometimes later. (Emergency or last minute appointments are NOT available, as Cynthia has too many other obligations to take these.)
*Info required to do reading....Not much. Just fill out the quick "reading registration" form when you are ready to pay & schedule. Provide your basic contact info (so Cynthia or her assistant can get ahold of you to schedule), and maybe a few sentences about what you are expecting or hoping to receive out of the reading....nothing more, as Cynthia does NOT need a lot of prepatory info to do your reading. In fact, in most cases, the less "backstory" she knows about your life, the better.

* Best times to have a Spiritual Psychic reading....Basically, whenever you feel that inner urge from Spirit to have a reading. It is also a good idea to have a reading right around the time of your birthday. Generally, during any time of change or shift (including seasonal shift) is the best time to get a reading.

To register for you Spiritual Psychic phone reading or MP3/Facebook chat reading with Cynthia, or to get more info about scheduling, etc., please CLICK HERE.

(If you need info about in-person sessions, pleace click here.)

To learn more about what to expect in an actual session, click here.
To see Cynthia's "reading appointment availability" for the next several weeks, or to get more info about registering for a session, please CLICK HERE.
Cynthia's Credentials.....
Cynthia's main "credential" is her calling from God to serve as a spiritual psychic, medium, astrologer, and teacher. She first became aware of her spiritual gifts around age 5, when she had a vision of the spirit of the White Buffalo while out hunting deer in the Kansas woods with her older brother. She inherited her gifts from both her mother & father's side, especially her father's mother, who was a very religious Quaker who secretly read tarot and was half Cheyenne Indian.
Cynthia's other credentials including being a published author, as well as the former star of the successful 7 year TV show, "Psychic Live!". Cynthia is an ordained Spiritualist minister through Sunset Spiritualist Church. She holds a doctorate degree in Divinity (with a speciality in Metaphysical Counseling) as well as a masters degree in Metaphysics and a bachelors degree in Social Work.
Cynthia has taught dozens & dozens of workshops on Spiritual Psychic Development & related topics. She has appeared on radio numerous times. She is known throughout the world as "Psychic Cynthia" and more recently, (with the publishing of her new book, "The Cosmic Almanac"), "Cosmic Cynthia". Since beginning her career as a professional psychic & astrologer in 1995, she has literally done thousands of readings.
MOST IMPORTANT of all....

* Cynthia has been through the fires and the shadows of life, and she has come out the other side.
She knows what it is like to suffer, question, and doubt. She has lived through loss, poverty, frustration, loneliness, grief, and uncertainy. Therefore, she is uniquely qualified to offer spiritual counseling & insight to anyone in these circumstances. She has also come "out the other side" of these conditions (so to speak), and knows what it means to *triumph* and rise above life's challenges.
Cynthia has experienced many struggles in life. She has known what it is like to feel helpless, alone, or afraid. She also knows what it is like to question your own self worth or doubt the value of your existence.

Like you, she has struggled, and like you, she once sought clarity, comfort, guidance and inspiration in her time of need.

Thankfully, she has always been able to get the strength, comfort, and clarity she needed from the spiritual world. As a result, she has been able to overcome the difficulties of her past, and create the wonderful life that she now has.

Her gift to the world, including you, is to share what she has learned through all these experiences by providing spiritual psychic readings.


What some clients are saying.....

"Thank you doesn't really express what I am feeling. This is the first time someone has given me information on this deep spiritual level. So grateful for the guidance that led me to your awesome work....Your healing work comes thru so powerfully, what a wonderful gift and I am so blessed to know you."---Carol Anderssen, Ft. Myers, Florida, USA

"Thank you for the reading. That was the most joyful & intense connection that I've experienced in years. The physical energy generated from it is still bouncing me along today". T.C., Topeka, Kansas
"Didn't you say I was going to hear good news around 6 days? I thought these other good things that happened were 'it", until my boss came in & handed me an unexpected bonus for $1,700. Damn...you are good." H.H., Washington, DC
To see Cynthia's "reading appointment availability" for the next several weeks, or to register for a session, please CLICK HERE.