To purchase a private Spiritual Psychic Reading session with Rev. Dr. Psychic Cynthia, please CLICK HERE
To see Psychic Cynthia's "reading appointment availability" for the next several weeks,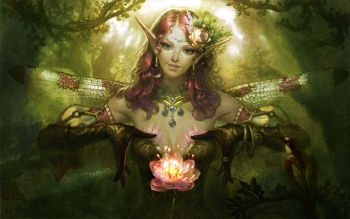 TOPICS THAT CAN BE COVERED

IN A SPIRITUAL PSYCHIC READING
WITH PSYCHIC CYNTHIA INCLUDE:







* Matters of the heart--relationship & love affair guidance


*Family issues, home life, or relocation (ideal location for you)
*Career, Business and Vocational Guidance
* Discovering your true life's purpose and the personal path of fulfillment & meaning for you
*Connect with your Spirit Guides, Angels, Guardian Fairies, Totems, Spirit Teachers & Ascended Masters

* Exploring PAST LIVES & Past life connections
* Help Identifying & Awakening Your Own Latent Spiritual Psychic or Healing Gifts
* Checking in on pets & plants in your environment
* Exploring the spiritual psychic aspects of your health & well-being
* Help tapping into the creative aspect of your self
* Any other issue that is it is relevant to your journey on this plane & as a spiritual psychic being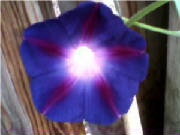 PLEASE NOTE: Although any of of these topics could be covered in a reading (and possibly more than one), it is not possible to cover ALL of these in a single session.
Whatever the topic is that you wish to focus on in your reading and is of interest to you, the reading that Psychic Cynthia does for you is comprehensive and in-depth. For a standard one hour reading, we will cover one area of life in depth, and perhaps 1 or 2 (max) other areas in less depth.
If you have SEVERAL areas of life that are of serious interest to you and that you wish seek guidance on from the Spirit realm, it is better to purchase separate readings for each area, so as to allow adequate time & energy for each subject.
Also, if you want to cover more than one area of life in greater depth in a single reading (example: your love life and career, or your career and your spiritual guides, etc), then it would be best to purchase a longer session of either 90 or 120 minutes. (Instead of the standard 1 hour reading that most people start with for just one area of life.)
Are There Any Topics that Can NOT be Covered in a Spiritual Psychic Reading?
Yes. There are some topics or areas of life that would be better addressed by a DIFFERENT reading that is offered here on this site.
For example...If your main purpose for having your reading done is to reach out to someone on other side whom you have unfinished business to make contact with, then what you need isn't the regular Spiritual Psychic Reading, but is instead, what you will need to sign-up for is a Spiritual Psychic MEDIUMSHIP reading with Psychic Cynthia, as this is the kind of reading that Cynthia offers that focus on making contact with your passed-on loveds ones. (It's true that sometimes our passed-on loved ones do make an appearance during a regular Spiritual Psychic reading and offer a short greeting or a few words of advice, but this isn't the same as focusing on them in the reading, and the process is entirely different for doing a Mediumship reading.)
Another example....if you are wanting your astrology chart read so you can learn more about your life program and your soul's agenda in this lifetime. A spiritual psychic reading is NOT an astrology reading and relies purely on connecting with energy & the spirit realm to get information--not astrology charts. However, Psychic Cynthia does offer astrology readings! For more info about Psychic Cynthia's unique Guiding Star astrology readings, please click here.
NOW, there are also some topics that simply can NOT be adequately addressed by a psychic reading (at least, in Psychic Cynthia's opinion), and so she will not read on these topics in a reading. Some of these topics include missing person cases, legal problems, and severe medical issues.
Cynthia is a psychic, minister, and spiritual teacher, and is not a detective, attorney, or medical doctor. Therefore, she cannot advise you on issues that would be better handled by an attorney, detective, medical professional or the police. Please note too that Psychic Cynthia has ethical standards that she follows in her psychic reading practice, and she will NOT be helping any one to dig up "dirt" on any one else. (So if that is your motive for a reading, you would be wise to select another psychic.)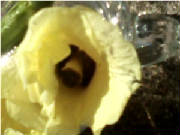 MORE BASIC INFO....about Spiritual Psychic Readings with Psychic Cynthia
* Reading options.... Standard spiritual psychic reading with Rev. Dr. Psychic Cynthia is done via telephone, or if you prefer, Zoom video call, or private FB message. Cynthia prefers to work via telephone when she can, as it is the vibration of your voice that really helps her connect with your psychic vibrations. But Zoom video calls are good as well! For those who prefer electronic communication via texting style, a scheduled private Facebook chat reading option is also available.
Occasionally, Rev. Dr. Cynthia does offer special, private in-person sessions in her home in Wichita, Kansas. These are done selectively and on a case by case, pre-approval basis. Also, an additional fee does apply for in-person sessions (as they take significantly longer than the phone readings). If you are interested in an in-person reading, please
CLICK HERE
for more info.
* COST for Spiritual Psychic Telephone Reading (or scheduled FB chat or MP3 download audio reading): Depends on reading length.

Standard session is 1 hour and is $225. For those who would prefer an extended session, the fee is $300 for a 90 minute session (1 hour & a half) OR $400 for a special extended 2 hour session (120 minutes). This rate is for a reading conducted via telephone OR private FB chat, or MP3 download. Reading fee is due in advance for all clients. (For pricing info for in-person readings, please

Click Here

.)
* Session Length....See above under costs--standard session is usually an hour (60 minutes). However, for those who would like more in-depth work, 90 minute and 120 minute sessions are also available.

* Scheduling....Once you have purchased your reading, Psychic Cynthia (or a member of her team) will get back with you via e-mail within 1-3 business days to schedule your reading. Openings available for readings vary from week to week, but there are often reading openings available Monday through Saturday, mostly in the day time. (However, Psychic Cynthia almost always has at least one evening open a week for evening readings.) The only day that Psychic Cynthia does not offer readings on is Sundays, as she does observe the sabbat. Usually there is about a 1-2 week turn-around time from when you purchase the reading to when you will actual have your scheduled session with Psychic Cynthia. However, sometimes Cynthia is able to get you in soone than that, and if she can, she will let you know. Also, you are welcome to schedule your reading as far as a month in advance.
(Please note that emergency or last minute appointments are NOT available, as Psychic Cynthia has too many other commitments with clients who have scheduled in advance to take these. Also note that each year, Psychic Cynthia takes the month of December off from doing private readings to rest her psychic gifts. And so there are NO openings for readings in December, any year.)
*How to Purchase & Set-Up a Spiritual Psychic Reading....Easy-Peasy!

Go to the

Spiritual Psychic Reading Purchase Page

on this site, choose your preferred session length (60, 90, or 120 min) and pay for your reading. Once you have paid, Rev. Dr. Psychic Cynthia, or a member of her team will e-mail you within 1-3 business days to set-up your reading.

* Best times to have a Spiritual Psychic reading....Basically, whenever you feel that inner urge from Spirit to have a reading OR whenever you are at a CROSSROADS in your life and need guidance as to which way to go. Also, whenever you feel STUCK and as if you would like spiritual guidance to help you get UN-stuck and re-INSPIRED again. (In cases like these, it's all about gaining clarity & direction!) It is also a good idea to have a reading right around the time of your birthday, OR also around the start of the New Year (Jan-March). Also, wise people seek readings during time of SEASONAL SHIFT, especially in the spring & fall. Finally, some people like to schedule a special reading for guidance during Mercury Retrograde periods. But really, each person is different, and if you listen to your inner being, you will just KNOW when it is tellling you that a Spiritual Psychic Reading with Cynthia is in order.

To register for you Spiritual Psychic phone reading or Zoom/Facebook chat reading with Psychic Cynthia, or to get more info about scheduling, etc., please CLICK HERE.

(If you need info about in-person sessions, pleace click here.)

To learn more about what to expect in an actual session, click here.
To see Cynthia's "reading appointment availability" for the next several weeks, or to get more info about registering for a session, please CLICK HERE.
Psychic Cynthia's Credentials.....
It's true that Psychic Cynthia is highly educated and has appeared on her own award-winning television program (Psychic Live!) and radio programming. She has even been featured in a scholarly book as an example of the primary medium archetype personality. (Four Eternal Women" by Molten & Sikes.) She is also a published author and creator of the Psychic Cynthia You-Tube channel.
However, Psychic Cynthia's herself considers her main "credential" to be her CALLING from Spirit to serve as a spiritual psychic, medium, astrologer, rune reading, and spiritual teacher, AND her connection to the spirit world--especially the angels, spirit guides, and higher level spirit teachers, as well as the fairy guardians and nature spirits of the land. Cynthia first became aware of her spiritual gifts around age 5, when she had a vision of the spirit of the White Buffalo while out hunting deer in the Kansas woods with her older brother. (She continued to commune with various loving & high vibration spirit beings from her childhood onward.) Cynthia seems to have inherited her gifts from both her mother & father's side, especially her father's mother, who was a very religious Quaker who secretly read tarot and was half Cheyenne Indian.
Psychic Cynthia's other more "formal" credentials including being a published author, as well as the former star of the successful 7 year TV show, "Psychic Live!". Cynthia is an ordained Spiritualist minister through Sunset Spiritualist Church AND through Church of the Wisomd of the Heart. She holds a doctorate degree in Divinity (with a speciality in Metaphysical Counseling) as well as a masters degree in Metaphysics and a bachelors degree in Social Work. In her 20+ years of working as a spiriutal psychic, Cynthia has done literally done THOUSANDS of readings.
Psychic Cynthia has taught dozens & dozens of workshops on Spiritual Psychic Development & related topics. Through her spiritual psychic development & awakening workshops, as well as her private psychic mentorships, she has helped trained hundreds of others in learning to utilize their own psychic abilities. (Indeed, some of Cynthia's students have gone on to become successful psychic teachers themselves.) Cynthia has appeared on regularly on radio since 2008. She is known throughout the world as "Psychic Cynthia" and is appreciated for her down-to-earth, but also inspiring & uplifting, practical psychic guidance.


What some clients are saying.....

"Thank you doesn't really express what I am feeling. This is the first time someone has given me information on this deep spiritual level. So grateful for the guidance that led me to your awesome work....Your healing work comes thru so powerfully, what a wonderful gift and I am so blessed to know you."---Carol Anderssen, Ft. Myers, Florida, USA

"Thank you for the reading. That was the most joyful & intense connection that I've experienced in years. The physical energy generated from it is still bouncing me along today". T.C., Topeka, Kansas
"Didn't you say I was going to hear good news around 6 days? I thought these other good things that happened were 'it", until my boss came in & handed me an unexpected bonus for $1,700. Damn...you are good." H.H., Washington, DC
To see Cynthia's "reading appointment availability" for the next several weeks, or to register for a session, please CLICK HERE.