Spiritual Psychic MEDIUMSHIP READINGS
Hello beautiful soul! If you are interested in scheduling a psychic MEDIUMSHIP reading with Rev. Dr. Cynthia, then you have come to the right place!
Please make sure you have already looked over the info on this website about
Mediumship Readings
before registering for one, as a mediumship reading is a very special kind of reading indeed.



If you wish to inquire about the special in-person session, please

CLICK HERE

instead.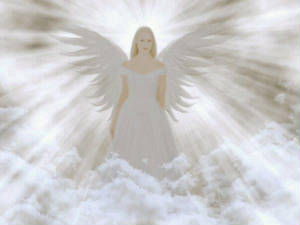 *BASIC INFO*
Note:
The following information is regarding Mediumship telephone or zoom readings with Rev. Dr. Cynthia (which are her usual, standard readings, and the kind that she prefers to do). If you are inquiring about special, in-person readings, you should
CLICK HERE
instead.
The fee for a standard private Mediumship Reading with Rev. Dr. Cynthia is $270. This is for a session that is about 60 minutes long (up to 75 minutes for first session). If a session goes over the allotted 60 minutes (75 min. for first-time) then "overtime fees" apply (see below for more info.) This cost includes your reading, plus a complimentary downloadable recording of your reading.
To schedule a mediumship reading with Rev. Dr. Cynthia from this site, all you need to do is complete the simple "Reading Reservation Form", and then pay for your reading via credit or debit card. The entire process usually takes 5 minutes or less.



Once you reserve & pay for your reading, Cynthia or a member of her team will contact you via e-mail or telephone within 1-2 business days to schedule your session. Depending on your scheduling flexibiltity, as well as Cynthia's availability, it will usually be about 1-2 weeks from the time you reserve & pay for your session to the time you actually have your reading. (However, often Cynthia can get you in within a week, and if she can, she will...a lot of it depends on how flexible *your* schedule is).
To reserve your psychic Mediumship phone reading with Cynthia,

please click here.

For more info on the possibility of a special in-person session, please

Click Here

instead.
If you have questions about scheduling a reading, or need help getting registered, please e-mail
cynthia@cynthiakillion.com
. When e-mailing, please put something like "reading scheduling question" in the subject line. You may also call
316-347-9481
if you need help reserving your reading or have questions about it. (When calling, if you get the voicemail, please do leave a detailed message with your name, number, what your question is or what you need help with on the registration, and possibly your e-mail too in case we are unable to reach you via telephone.) Thank you, and Cynthia looks forward to doing your reading soon and helping you to get the sublime guidance & inspiration you seek!
"Overtime Fee" info (it is unlikely that this will apply for you, as Cynthia does not usually have time to do "overtime" readings", but if it does, here is what to expect):

If your session runs over the allotted time of 60 minutes (75 minutes for first time session), then an "overtime fee" will be charged in increments of $50 for each extra fifteen minutes, minimum fee of $50 for any amount of overtime, even it if is under 15 minutes. Cynthia prefers to end the session right at about 1 hour (up to 1 hour & fifteen minutes for first time clients). However, if you insist on having an extended session, then these additional fees will apply.

For more information about scheduling & to view Cynthia's schedule of possible reading slots for the month, please click here.