* MORE INFO ON E-MAIL READINGS WITH CYNTHIA *
Cynthia offers e-mail readings for you for when you just have 1 or 2 questions that you need simple answers to. You can think of this as being equivalent to having a very focused mini-reading with Cynthia concerning one or two specific questions. The cost is $75 for a 1 or 2 question e-mail reading.
These e-mail readings are best for when you have specific, targeted questions, and when you feel that all you need is a conscise answer. You can think of these kinds of readings as "laser sessions"....they are best for dealing with very specific, isolated situations. These readings will give you a snap-shot answer regarding one or two specific scenarios in your life.
These e-mail readings are usually short, conscise, and simple answers. The length of your e-mail reading will depend on how many words it takes for Cynthia to convey what she is getting, but usually they range anywhere from 1-2 pages (between 7-14 paragraphs), sometimes slightly longer, but not usually shorter.
If you prefer to go more in-depth into a specific area of life so that you can see the BIG PICTURE, or if your situation is much more complex, then it would probably be better to have a regular, full-length phone or zoom reading. (If you have had a full-length reading in the last month or two and just need one or two quick "follow-up" questions answered, you may also be eligible to have a phone reading half-session.) However, if what you want is a simple, straight forward answer about a very specific question, then an e-mail reading will probably work just fine for you.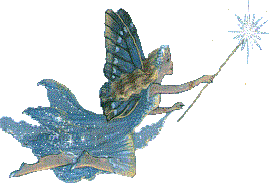 To Arrange an E-mail Reading
with Rev. Dr. Cynthia,
please click on the
"Buy Now" button above
& complete payment.
(Cost is $75)

It's easy to reserve an e-mail reading with Cynthia! There are just 2 simple steps involved.

#1) Pay for your reading here on this page above.

#2) Then submit your short E-mail Reading Reservation Form.

(You will be taken directly to the page where you can do that once you have completed payment for the reading.)

That's it!

The cost for your e-mail reading is $75 for a 1 or 2 question reading. (The reason the reading is usually based on just 1 or 2 questions is because Cynthia likes to be able to go IN DEPTH into each question, and it takes a LONG time to type the answer to questions. Therefore, in order to answer your questions in any depth and to do the best reading possible for you, we must limit the e-mal readings to 2 questions max.)

All e-mail readings must be paid for in advance, as these readings take a LOT of time & energy for Rev. Dr. Killion to do. You can pay directly on this site via credit, debit card, or paypal. Or, if you prefer, you can send a check or money order via snail mail. (E-mail

cynthia@cynthiakillion.com

to request where to send the check to if you wish to do this).

Once Cynthia and her team have received your e-mail reading reservation & payment, they will contact you as soon as possible to let you know when you should expect to receive your e-mail reading.
WHEN TO EXPECT YOUR COMPLETED E-MAIL READING
Generally, there is a 5-7 business day turn around on e-mail readings (that's business days...if you reserve your reading on a Saturday, Sunday, or late Friday night, it could take 1 or 2 days longer).

Cynthia makes every effort to get your reading done as soon as possible, and in some cases may be able to complete your reading within just 2-3 days. However, "same day" service is NOT available...Cynthia usually needs at least a day or two to sit with your question, and to let the guidance from the spirit world flow through. Depending on Cynthia's schedule with her other regular readings, it might be several days before she can give your e-mail reading the attention it deserves. However, it is not usually more than a week from the time you have reserved your reading to the time you receive it.

To schedule an e-mail reading with Cynthia, click the "Buy Now" button above & purchase your reading.
Questions or need help registering? You can e-mail Cynthia at cynthia@cynthiakillion.com, or call 316-347-9481 with your questions.
ALL THE "FINE PRINT"
(not much, but legal stuff we are obligated to say)
The complete cost for your e-mail reading with Rev. Dr. Cynthia is $75. This is for a REAL, AUTHENTIC psychic reading, done by a REAL HUMAN BEING (Cynthia) and not by a computer or a program. Your e-mail reading will likely be 1-2 pages long (7-14 paragraphs), sometimes longer, but never shorter. Once we have received BOTH your payment & reading info form, you will usually receive your completed e-mail reading within 5-7 business days. We also send you a confirmation e-mail once we have your payment & your reading form, just to let you know exactly when you should expect to receive the reading. If for any reason Rev. Dr. Cynthia will not be able to complete your e-mail reading within 7 business days, we will e-mail you with that info, let you know how much longer it will take, and then give you the option of refunding your money if that is too long for you. This is the only time that Rev. Dr. Cynthia ever does refunds on e-mail readings, when she cannot get them done in a reasonable time frame. See below for more info about the return/refund possible on e-mail readings.
REFUND POLICY:
Payment received for e-mail readings is non-refundable & non-transferable. (As stated above, the only time that Rev. Dr. Cynthia does a refund on a reading is if she cannot get to your reading within 7 business days.) Therefore, please considerably carefully BEFORE registering for a reading. If you have any questions about whether or not this is the right reading for you, please ask them in ADVANCE of reserving & paying for your reading. You may e-mail
cynthia@cynthiakillion.com
with questions about readings.
What happens after you pay for your reading?
Once we receive your reading reservation & payment, we will contact you within 1-2 business days to let you know when you should expect to receive your e-mail reading from Cynthia. Usually, we try to get back to you on the same day or on the
next
day at the latest, but if you register/pay on a Saturday or especially Sunday, we probably won't get back to you until Monday. Probably we will e-mail you to schedule your reading, although in some cases, we may try calling.
In order to ensure that you do receive both your confirmation AND your actual e-mail reading, please add the following e-mail to your address book:
cynthia@cynthiakillion.com
.
(Please do take the time to add this address to your e-mail book, or otherwise it is possible that your reading e-mail reading will "bounce" or be delivered into your "spam" box. Also, if for some reason you have paid, and you do not hear back from us within 2 business days, please call or e-mail us at the address/phone number provided above...this contact info is also listed in many other places on this website.)
PLEASE NOTE: A psychic reading of any kind is NOT a substitute for medical, psychological, legal, financial, or any other kind of professional treatment or advice. A psychic reading is spiritual guidance, and cannot replace advice from these other kinds of professionals. If you need professional medical, financial, psychological, or legal advice, you should seek help from a professional in that field (and not just get a reading on the subject). Furthermore, You should always use your common sense when getting a reading of any kind, as well as your own intuition. Deep down inside, you know your own life better than anybody else. Therefore, You, and you alone, are responsible for any actions you may take as a result of what you hear in a reading.
Cynthia does not claim to be 100% accurate (no human can be). You are always free to accept or reject any guidance your receive in a psychic reading session. You must measure what is said against your own Inner Truth and Common Sense.
GO TO CONFIRMATION PAGE

: If for some reason after first paying for your reading you are not automaticallly taken to your reading confirmation page (where you can fill out your info form for the reading), or if you need to return back to that page later to complete your reading form, please

CLICK HERE.