*Ease Your Path & Accelerate
Your Spiritual Healing Journey with FLAIRY ESSENCES
FLOWER ESSENCES & VIBRATIONAL BLENDS
created especially for You
by Rev. Dr. Cynthia Killion,
Spiritual Psychic Medium & Plant Clairvoyant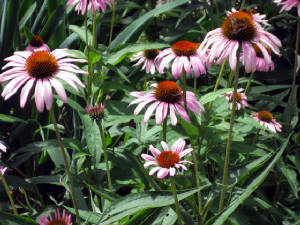 FLOWER ESSENCES are flower water infusions that have been potentized by sunlight then preserved in alcohol and can be used to change consciousness, raise spiritual vibration, and facilitate healing & awareness on the spiritual, emotional, mental & psychic levels. They are SOUL HEALERS that can assist with your healing, growth, and evolution on ALL levels, especially as it relates to the finer non-physical realms. And as your soul heals, re-aligns, and grows, this provides extra energy and impetus for your healing & growth on all other levels of life as well.
If you are new to flower essences and would like more info about what they are and how they work, please CLICK HERE to learn more.
For more info about Cynthia's line of Flairy Essences flower essences or to order essences, please see the links below to the various collections that are offered.

FLAIRY ESSENCES--
FLOWER ESSENCE DIRECTORY
Vibrational Combo FORMULAS #1-10
(Includes Recover Ancient Wisdom, Bring Back My Mojo, Feminine Balance & Support, Heart-Mender, Karma Cleanse, Psychic Shielding & Protection, Tension Ease & Relaxation, Work & Vocation Magic, Yarrow Help Plus for Empaths)
Vibrational Formulas #11 and upward (a work in progress)
Includes Cranky-Wanky Mellow Out special formula.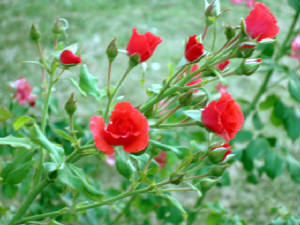 * For more info about Cynthia's new special Solstice/New Year/New Cycle Clearing essences, please CLICK HERE.

This part of this site is a *Work in Progress* and MANY more essences & formula blends will be added soon. So please check back often!

NOTE/DISCLAIMER: Flower essences are vibrational healing elixers, but they are NOT medicines in the pharmaceutical sense. Therefore, the information and claims regarding essences on this site has not been evaluated by the FDA, and flower essences are NOT intended to treat or cure medical conditions. Instead, they offer vibrational support to assist you in your overall health & well-being. Please see a medical doctor or qualified natural healer for help with your medical conditions. Also, do not stop taking your medications without the advice of a medical doctor. (Besides, flower essences are so gentle that you can usually take your flower essences along with any medications you are taking, so there is no need to discontinue medication unless you & your doctor decide that is what is best for you.)

REFUND/RETURN POLICY:
Because these are hand-crafted items (that are usually used in very personal ways), all payments for Flairy essences are non-refundable & non-transferable. So please consider carefully when purchasing, and if you are not sure about what you are ordering or need more info, please ask your questions BEFORE your order. (You can e-mail Rev. Dr. Cynthia with your questions at
cynthia@cynthiakillion.com
, or use the
Contact Cynthia
form on this site.) Also, know that in the unlikely event that your flower essence formula were to arrive in an unusable condition (such as a broken bottle), all you need to do is to contact Cynthia & her team, and we will be sure to get you a replacement as soon as possible. (Photodocumentation of bottle may be required.)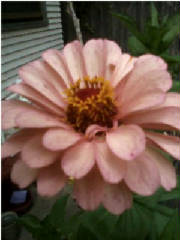 SALMON ROSE ZINNIA--All Zinnia essences helps us to open to our inner FAIRY energy, that joyous, light-hearted, playful side of yourself. Salmon Rose Zinnia essence has the added dimension of being able to help you tune into your inner Goddess and re-awaken your more feminine, frilly, romantic or receptive side. It is a very high vibration essence that can assist you in opening your heart & experiencing pure, joyous love. Salmon Rose Zinnia is used in several of the Flairy Essences formula blends, including Cranky-Wanky (#11) and Heart Path Open to Love (#12).