Tuesday, June 2, 2020
Retrogrades Aplenty-Summer Madness or Awakening?
Summer Madness OR Awakening?
Retrogrades A'plenty
(and 2020 energies--2nd half)
By Rev. Dr. Psychic Cynthia Killion
adapted from Cosmic Newsletter
dated May 29th 2020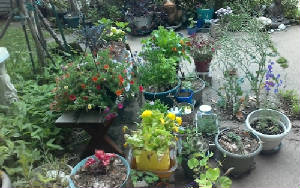 DEAR COSMIC FRIENDS, hello there, and Happy Weekend, and Happy (almost) June! I know you didn't hear from me much in this newsletter during May. Partly this is because May is my busiest month of the entire year in my Fairy Garden (for the planting & creation of the herbs & flowers for my Flairy Essence line). And so that doesn't leave me as much time for writing as the other months.

However, I had an additional complication this month that REALLY slowed me down (even in the garden) and had made it more difficult to get things done—and that is that I dis-located my right knee while dancing a few weeks ago. I was doing some very impressive alternating high kicks, when I heard a popping sound from my right knee, and it literally collapsed underneath me.
(And yes, it was as painful as it sounds. But boy, it sure did get my attention and get me to lay off that knee for awhile, lol.)

Although this seemed like a sudden injury, in reality, it had been coming for a few weeks, as I had really amped up my physical training this spring, and my knees were giving me signals for at least a week before that they were experiencing stress & strain from the increased running & other physical training.

(Not to mention, I tend to experience EMOTIONS in my knees, especially the emotion of SHOCK, as the knees are both physical & emotional shock-absorbers. With all that's been going on in the world this year, it's no wonder that my knees got overloaded with the energy of shock.)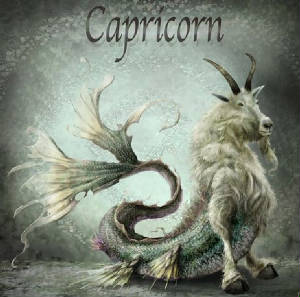 2020 Capricorn Energies—
Stress Test & Challenge of Endurance

In any case, I'm sharing this personal story here with you because it very much illustrates the workings of the retrogrades & other cosmic shifts we have been experiencing lately. With all the Capricorn energy that we are having in 2020 (for most of this entire year), this entire year will be a STRESS TEST and a challenge of major endurance.

Pluto in Capricorn is bulldozing and de-constructing our very sense of foundation & security. It's also bringing to our attention the SHADOW side of our collective & personal financial patterns, especially our DEBTS. Karmic debts are included with the financial ones as well here—wherever we have been over-extending ourselves and living beyond our means, whether it is money, health, love or some other area, this will come to light for us in 2020, and we will experience the challenge & the purge of Pluto's energies.

Saturn also re-enters Capricorn in early July, and remains in Capricorn all the way through mid-December. During most of this time, Saturn will also be in orb to a conjunction with Pluto in Capricorn, and will TEST the strength of our commitment and maturity in the areas of family, career, life purpose, finances, business—even health.

With all this Capricorn energy a'foot, this is a time for being sensible & grounded and returning back to more traditional ways of living. When I say "traditional" here, I mean: ancient, sustainable, life-affirming, communal, sharing, simple, gentle, natural, conserving, harmonious and well-balanced.
Also, whenever there are major transits like these in Capricorn, we are usually called to learn to get by with less than we had before, or we must learn to reach deep inside and be more self-reliant and RESOURCEFUL.

Keep in mind too that Capricorn is THE sign of self-reliance and self-empowerment. In general, the more you look to others for your happiness or to be your "savior" during this time, the more MISERABLE or ANGRY you will be. Instead, it is better to focus on doing YOUR own part for improving your life.

For example, if you are concerned about your health & physical well-being during these energies, you would be wise to concentrate on what YOU can to do strengthen & improve your health, rather than waiting for someone else to come along and "save" you. The same is true for finances and relationships too—whatever the issue, Capricorn demands that you take responsibility and do YOUR part in your growth. Then, once you have done that, some unexpected HELP may arrive when you most need it—but only if you have made the effort to deal with YOUR PART in your karmic situation.

(As nothing can BLOCK blessings & Divine support faster than refusing to take responsibility for dealing with your own karmic situations.)

Incidentally, Capricorn rules the knees (literally), so I'm pretty sure that with all this Capricorn energy being highlighted, I won't be the only one feeling the energies in the knees this year. (My only hope is that the rest of you who feel the energies in your knees will be WISER than I was, and listen to your body and BACK OFF when it tells you that you are asking too much of it.)
Preview June Energies—and beyond

A short poem:

Retrogrades aplenty
shed the light on the shadow
Revealing hidden aspects of self
Purging and releasing
Activating Divine Help
Step up to the next level
of the Karmic Shelf....

These retrograde energies we are experiencing this month are something else! In case you missed my earlier memo about it, we have FOUR major planets in retrograde in May, including Venus, Jupiter, Saturn and Pluto. We are thick in the midst of a cosmic storm, a storm which will continue all the way through June and into July too.

In June, these above-mentioned retrogrades will be joined by Mercury retrograde on June 17th AND Neptune retrograde on June 22nd. We also have a solar eclipse coming up on June 20th. Luckily, Venus will go direct on June 25th, so at least we can start to see some relief for financial & relationship matters before the end of the summer.

Each of these above-mentioned retrogrades (Mercury, Venus, Jupiter, Saturn, Neptune, and Pluto) are worthy of their own separate Cosmic Newsletters. But for now, this is just a PREVIEW and an OVERVIEW of this summer's raging retrogrades….so let's just look at the BIG PICTURE here for a moment, and then we can go into greater depth over some of these in future Cosmic newsletters.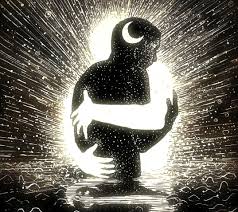 SHADOW SIDE ACTIVATION
The big picture here is that with the upcoming June 20th solar eclipse, and all of these many retrogrades we are having, the SHADOW SIDE of humanity is being activated right now. So we are going to see more of the angry, fearful, hateful, and dark side of humanity right now (what I sometimes prefer to call "the reactive side") and we are going to be able to see this more easily.

Basically, what is happening is that the veils are thinning (and our etheric bodies are also becoming more porous) under the influence of these cosmic shifts, and all of the UNRESOLVED EMOTIONAL ENERGY that we ALL carry inside is spewing and leaking out. So don't be surprised at all when you see behaviors that shock & appall you, whether is in your SELF or others, for not a single one among us is without the shadow.

By the way, this shadow activation is happening on the COLLECTIVE level, as well as the personal level. Perhaps you've noticed an escalation of conflict & divisions among people lately, and an increase in fear and hate-based actions in some. This is because there are many of us INDIVIDUALLY who are conflicted & divided inside—as each of us heal our own INNER conflicts, we assist with bringing greater peace to the Whole.

There is definitely a DIVINE PURPOSE to this shadow side activation, in that it is all being brought to the surface to raise awareness and give opportunity for RECOGNITION, HEALING and RELEASE.
Although we can't force OTHER people to change or even do the work for them, we CAN do the inner work for OURSELVES. Which in this case means looking within to where WE still have unresolved emotional issues and doing OUR PART to heal our own hearts, so that the energy we give off can radiate outward with greater love, light, compassion and understanding. In this way, by healing ourselves (one-by-one), we heal the collective.

And the UP side of having all these planets retrograde at once is that the energies are definitely ripe & supportive for healing, for this is a time to REPAIR, RENEW, AND RE-SET the aspects of our self and our lives that are in need of re-balancing and renewal.

In this sense, this is a GREAT time for making SMALL and GRADUAL changes, and for taking the first small steps towards a larger vision. It may not be the best time for launching something completely new or radically different (then again, it MIGHT be, depending on the energies in your own personal birth chart). Cosmically speaking, for the next couple of months, we are all being given a chance to REVIEW & RE-ASSESS the direction we have been headed in, as well as an opportunity to GO BACK and RE-VISIT or RE-DO that which has already begun but is not yet re-solved or completed for us.

Much GOOD can come out of a time like this, even if it is usually accompanied by increased challenges or obstacles and a mandatory slowing down of a kind. Just think how EASY everything else is going to feel after going through these challenges & taking care of your spiritual homework!

Cosmic Love & Bright Blessings,
Rev. Dr. Cynthia Killion (Psychic Cynthia)
www.cynthiakillion.com
cynthia@cynthiakillion.com (or just reply to this note or FB message)
11:27 am cdt
Thursday, April 9, 2020
Choose Calm & Carry On--April 7 Full Moon in Libra + Mars-Uranus Square
CHOOSE CALM & CARRY ON-
Full Moon in Libra & Accessing Your Inner Heart
By Psychic Cynthia
(Rev. Dr. Cynthia Killion)
Excerpted from April 7 2020 Cosmic Newsletter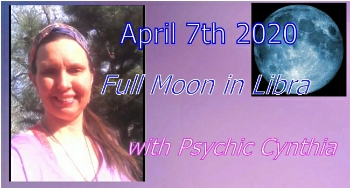 Dear Cosmic & Psychic Friends, hi there. Tonight (Tues April 7th) is the full moon supermoon in Libra. (In fact, the full moon was exact just a little while ago at 9:35 pm Central daylight time.) Have you been outside to see the moon yet? If not, you might want to look outside and check it out, as it is so luminous & beautiful.
You can watch my video message about these week's full moon, along with the other shifts happening this week too, here:
FULL MOON IN LIBRA =
Spotlight on RELATIONSHIPS & Social Connecting
—Balancing needs of self with needs of others
—The quest for connecting & forming close partnerships (both personal & professional)
Note: Due to the accompanying Mars-Uranus square, relationships & alliances will be TESTED at this time. Be careful about making any quick decisions regarding relationships, and avoid taking action while under the influence of extreme anger or irritation. Give yourself a moment to PAUSE before throwing any existing relationships out the window. In the next few weeks, you may gain greater clarity about which relationships are the most meaningful & supportive to you, and which ones have out-lived their purpose.
SUMMARY
The annual full moon in Libra usually calls our attention to the need for creating greater harmony, peace or BALANCE in one or more areas of life. It's a time for finding CLARITY or CLOSURE regarding relationships & partnerships of all kinds. However, with that explosive (and somewhat stubborn & insensitive) Mars-Uranus square ALSO bearing down upon us this week too, do remember to make the effort to be EXTRA gentle & kind in your relationships & dealings with others in the next few days.
Some helpful affirmations for this full moon in Libra/Mars-Uranus square week might be:
1.) I choose peace. Even in the face of chaos or drama, I choose calm. I choose to see the world in a way that adds beauty and joy, rather than focusing on drama or negativity.
2.) I easily harmonize & balance the different parts of myself and my life. There's no need to go to extremes. I find joy & happiness in balance and moderation.
3.) I am open to seeing others people's points of view. I am patient with others, I slow down and really listen when they speak. I don't have to agree to listen, and I can be loving and kind to others without compromising my own beliefs.
4.) I create a safe space in my energy field that allows for true, genuine sharing & connecting with others. I choose to love myself & others unconditionally.
5.) I choose to embody beauty, harmony, elegance, grace and poise. My life is an expression of divine beauty & harmony.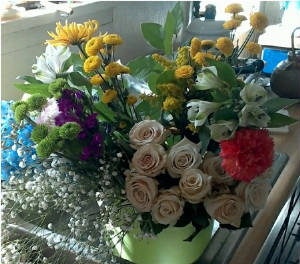 MORE INFO
Libra is a sign that brings our attention to RELATIONSHIPS & social connections-these areas may be suffering tension & strain right now due to stress of the current Covid-19 issue and the accompanying wide-spread quarantine.
Current conditions don't make it easy to connect with others, although if we are willing to be flexible we can still find ways to stay connected--albeit not always in the ways that we prefer. Libra is a sign that would prefer to hold hands and dance together (or at least sit together sipping wine) rather than connecting through a computer screen. Still, however it happens, connection with others is of primary importance to this sign.
While we are under the rays of this Libra full moon, we are all on a quest to balance the needs of the self with the needs of others—particularly those with whom we share strong partnerships or social connections.
If you find yourself getting short or impatient with another, or perhaps even find yourself slipping into the lower energies of self-righteous judgement, remember that we are all under a LOT of stress at this time, and we are all doing the best we can, in whatever way we know how. The world needs MORE love, compassion and understanding at this time—not less. If you can, try to see the OTHER person's point of view, and let them know that you see them as a PERSON, not just someone you are here to pass judgement on or argue with.
During times & energies like these, it's important to be KIND and show unconditional love, not only to others, but to yourself as well.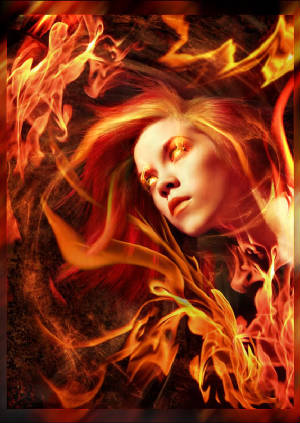 Other Dimensions of Current Energies
MARS SQUARE URANUS
Earlier today (04-07-2020), we also had Mars in Aquarius square Uranus in Taurus exactly. Ouch. This particular combination stimulates & increases unrest & social discord (something that probably doesn't need any stimulating right now). The desire to REBEL against real or perceived limitations will be particularly strong for the next few days. Which isn't necessarily a negative thing in and of itself. However, it might be difficult at the moment to find the CLARITY that is needed to make wise decisions.
I always like to look for the silver lining, and although it's a bit difficult to see with this one, I feel that this shift can give ENERGY & IMPETUS to help us break up stagnation & apathy. In other words, this shift can help us get off our butts and take ACTION to do whatever it is we need to do to further attune with our souls and express our higher purposes.
Nonetheless, this is a potent, unpredictable and potentially explosive or DANGEROUS shift that is not to be underestimated. Even under the best of circumstances, this Mars-Uranus square combo is a volatile energy that can cause people to blow their tops and lose their tempers. Patience is in short supply with this one.
Although it was exact today (Tues 04/07), the energies of this square are being amplified & by the intensity of tonight's full moon supermoon. You can expect the effects of this shift to be extended by a few more days, up to another week at least.
Many of those who are in top positions of power (government, CEOs, policy-makers & influencers) no doubt have access to astrological information about this shift. After all, governments and rulers throughout time have utilized the predictive skills of astrologers.
Most likely, these top-level decision makers are aware that energies like these could incite social unrest further and push an already frustrated populace over the edge. No doubt, they will be looking for ways to calm things down a bit in the next few days, perhaps promising more economic stimulus or medical solutions. We will probably also see a tightening up of quarantine guidelines this week, as the powers-that-be try to take steps to rein in the tendency towards rebellion and discord.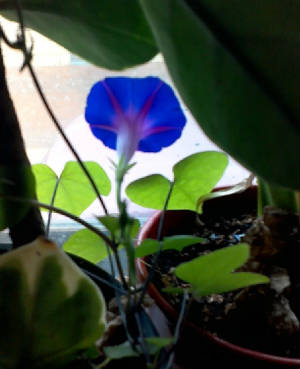 JUPITER-PLUTO: Healing & Regeneration?
(Or more shady secrets that make us sick?)
Tonight's full moon also shares energies with the recent Jupiter-Pluto conjunction in Capricorn. This shift has a real spiritual dimension that can be healing & regenerative, that is, if we are willing to be sincere and true with ourselves and others AND if we are willing to face our shadow sides and deal with any secrets, shame, or guilt that we have been carrying. In other words, we have to face our karma!
There is an old saying that goes, "You are only as sick as your secrets". If that is true, then as a collective, we must have MANY secrets we are needing to deal with, as we are currently experiencing plenty of sickness.
Because Pluto is involved (not to mention, Capricorn) it is also important to not let ourselves become victims or overly controlled by others. There may be much propaganda and exaggeration of facts with this shift, which unfortunately repeats itself throughout the year all the way into November. Nonetheless, there is still a potential for great healing, regeneration & transformation here—especially if we are willing to do OUR part and assume responsibility for using our energies to create a more beautiful reality.
Dear one, I hope you found this forecast helpful! As you can clearly see, these are pretty HEAVY energies we are dealing with at the moment. Luckily, there is a kind, gentle & beautiful side to the Libra full moon—a side that is linked to the wise & unconditional love of the Divine Heart. If we wish to free ourselves up from the heavy feelings, then we must be willing to step into the beauty, grace, and harmony of the higher self.
No matter what the situation, if you choose, you can be a channel for beauty, peace & harmony. Here's to choosing to create greater beauty, joy and harmony in your world! Until next time….
Cosmic Love & Bright Blessings,
Rev. Dr. Cynthia Killion (Psychic Cynthia)
3:42 pm cdt
Sunday, March 22, 2020
From Dark Night to Soul Light
From Dark Night to Soul Light-
By Rev. Dr. Psychic Cynthia Killion
excerpted from March 18, 2020 Cosmic Newsletter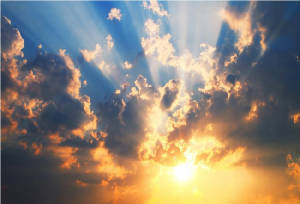 The darker the night,
the greater the inner light….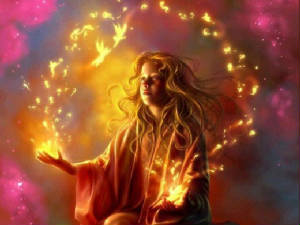 Dear Cosmic & Psychic Friends, hello there. I hope that you & your loved ones are holding up well & weathering this cosmic storm as best as you can. I'm sure that you have noticed by now that things have gotten a bit crazy out there in the outer world lately. I don't know if you recall or not, but back at the end of 2019, I predicted in this newsletter that the energies of 2020 would be HEAVY and intense and that this would be a GAME-CHANGER year.
Of course, at the time of making these predictions, I had no idea that it would get THIS heavy & intense, nor did I have any idea that the energies would specifically manifest as a world-wide virus spread & the accompanying mass fear & panic.
At the time of that forecast (end of December 2019 and then again in early January), I only saw the general patterns of heavy & intense energy for 2020, and a feeling that we would be somehow stripped bare and challenged & restricted like never before. At the time, I did try to share this message with as many people that I could, in hopes of empowering them & preparing them for the challenges that would lay ahead.
But alas, as my friend (and fellow astrologer) Ross Long says, "few look to the astrological aspects". And I would add, even fewer actually LISTEN and take note when someone like me tries to point out what might be reasonably expected in regards to specific shifts. But of course, YOU, dear cosmic newsletter reader, are among the exceptional people who have the wisdom & good sense to pay attention to cosmic shifts.
Mercury is out of retrograde, but NOT YET out of its post-retrograde shadow….
As I explained in a newsletter earlier this month, retrograde Mercury already stationed back direct on March 9th. However, we are still in the post-retrograde shadow until Sunday, March 29th. Until now and then, we are still in suspension (energetically speaking) and things may continue to feel as if they are on hold for a little while longer.
I wouldn't never say that Mercury retrograde was the "cause" of recent events and world-wide panic, but I would say that this latest retrograde certainly has ADDED to the confusion & chaos. I expect that some of the confusion and chaos may begin to lift after March 29th.
At the very least, Mercury leaving its post-retrograde shadow could help tempers, fears & emotions to settle down just a bit, and assist people with being more calm & rational. Which I think will be just wonderful, as a calming and centering of the collective psyche could certainly help society to begin running more smoothly again.
To be clear, I am NOT saying that things will go back to "normal" overnight starting on March 30th. Frankly, I don't believe that we can go back to where we were before this current crisis began—we can only go FORWARD to create something new. And with the Saturn-Pluto conjunction that is in effect on again and off again for most of this year, I'm pretty certain that it will take us quite some time to regroup and rebuild.
Nonetheless, it will help to life spirits just a bit once we are free & clear from the residual effects of this current post-retrograde fog.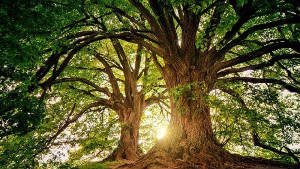 Are We Experiencing a Spiritual Ragnorak?
On January 11th of this year, I posted a video on You-Tube about the heavy and intense energies of 2020 and how I thought that these energies would lead to a "dark night of the soul" for many. I named that video "Tree of Life & Standing Strong During Your Own Personal Ragnorak."
For those of you who don't know, Ragnorak is basically the Nordic doomsday or apocalypse myth. Which is interesting, considering that it almost feels like we are going through a COLLECTIVE Ragnorak at the moment.
One point from that video that I want to touch briefly on again here is how it feels to me that 2020 will be a year of inevitable—but also, unwelcome, ENDINGS. It is a time of purging and letting go, and also a time of going through the fires of initiation and burning off all that does not serve our higher good.
Most likely, this year will also be a TOUGHENING UP year that will require us to become more STRONG & MATURE. For the intense Capricorn energies that we are under the rays of for most of this year demand ACCOUNTABILITY and taking personal responsibility for as much of your own life as you can.
This doesn't mean that we can't work together in cooperation to help ensure the good of each other in 2020. However, it does mean that spiritually & emotionally speaking, we are being called to evolve beyond the tendency to try to hoist our own issues off on others, or to point fingers or blame others for our situation.
(As the saying goes, whenever you point a finger at someone, there are several more fingers pointing back at YOU.)
These are very KARMIC energies operating here in 2020, and we are all getting a chance to FACE OUR FEARS and subconscious issues and clean out our karmic baggage. Which will hopefully lead to more of us becoming more kind, loving, spiritually centered & cosmically-orientated people—the journey should be interesting!
By the way, in order to face our fears, these fears will actually have to be triggered and brought up to the surface for us to look at. (Which is what is currently happening with the world-wide panic.) The key when confronting subconscious issues & fears it to approach these things with WISDOM & DETACHMENT. Learn to OBSERVE & WITNESS your fears, rather than letting them overcome you or take the reins and lead you around like a pony.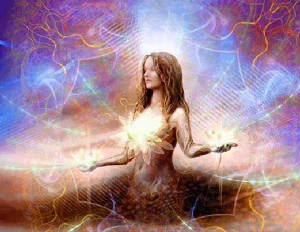 The Dark Night (but not of the soul)
Last night, I asked my guides what wisdom They might offer us about this collective dark night of the soul we are going through, and they answered by saying something like this:
"The darker the night, the greater the LIGHT that is called for. The darker the night, the greater the INNER LIGHT can shine forth."
"What you think is a dark night of the soul is really only a dark night for the ego; for the soul has its own light greater than any darkness, and it is only the ego that experiences suffering, fear, despair, doubt & panic, not the soul."
Bam! That message hit me like a lightening bold of inspiration. Hearing these words come forth, it became very clear to me that while my ego may be suffering with worry, fear or despair in regards to present world conditions, the soul is still very much at ease and is shining the light that can help dispel the fear and anxiety.
And the same is true on the collective level, for we are collectively experiencing a dark night for the collective ego, and the collective mind is filled with panic, fear and despair. Even so, the collective has a SOUL too, which can unleash the light and beauty needed to restore equilibrium and peace again.
This dark night of the ego may be necessary (cosmically speaking) to help us face & recognize any scarcity beliefs, survival issues and fears that we have buried inside.
In past lives, many of us have experienced death by sudden illness or plague type events. Or we may have had the past-life experience of having lost a loved one in this way, or having had our livelihood or survival negatively impacted by illness related circumstances. For some, these kinds of traumatic past life experiences (and the intense fear & anxiety associated with them) are being re-triggered by fear-based reports currently broadcasting almost constantly via the media & social media.
Furthermore, many of us have at least one or two (if not more) ANCESTORS who died from some type of respiratory related illness, and the fear, panic, and hysteria around that can also be carried through the bloodline, in the physical & spiritual DNA.
Even if you don't believe in past lives, the idea that we inherit fears from our ancestors isn't so difficult to believe, even if you only consider it a matter of ideas & beliefs being carried on from one generation to the next.
In any case, it is natural and healthy to have some concern when faced with a situation such that we are collectively facing at the moment. However, having some concern, and taking reasonable, prudent and wise action, is VERY different than acting from the unconscious & irrational fear and terror of the ego.
In the days ahead, I hope that more and more of us will strive to connect with the light and the peace of the SOUL, rather than only coming from the fear & panic of the ego.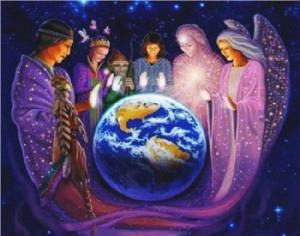 As for me, whatever will come, I am not afraid. For I walk in the light. And for those of us who walk in the light, neither death nor worldly plagues have any true power over us, for we know our lives did not begin here in this world, nor will they end once we leave this earthly realm.
For a short time, I did have a brief moment of empathic panic and fear during which I was telepathically absorbing the fear of the masses--but once I realized it was not my own fear, I just shook it off, and went back to dealing with the situation calmly & serenely again. Whatever may come, I am trusting in Spirit, and trusting in my own inner spirit too, to light the way.
Dear one, no matter what happens, never forget that you too are an eternal soul! And if you can, lean in to that wise, mature and intuitive soul-part of yourself, and let it guide you in your journey in the days ahead. For these may be trying times we are living in, but they are nothing compared to the vast wisdom and healing presence of the soul and Spirit itself.
Until next time, sending you healing peace and light, and wishing you an ever-deepening connection with the light of your own soul!
Cosmic Love & Bright Blessings,
Rev. Dr. Cynthia Killion (Psychic Cynthia)
cynthia@cynthiakillion.com (or just reply to this note or FB message)
P.S. For those of you who were hoping to have your spring readings soon, please know that I am still available for private readings via telephone, FB chat or messenger, just as I normally am. (As I am sure you can understand, I'm not offering a whole lot of in-person readings right now, but then, most of my readings are done via telephone anyway.) You can get more info about readings or reserve a reading directly on my website. For more info, please visit my reading directory at:
10:26 pm cdt
Friday, January 24, 2020
Saturn-Pluto: Mastering Your Personal Fate
MASTERING YOUR PERSONAL FATE
IN 2020 & BEYOND-
THE SATURN-PLUTO CONJUNCTION IN CAPRICORN
By Rev. Dr. Cynthia Killion (Psychic Cynthia)
01-24-2020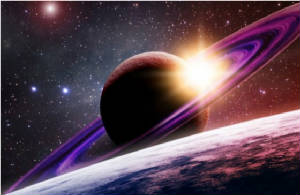 Dear Psychic Friends, hello there. I'm sure you've noticed that 2020 is off to a dynamic and somewhat turbulent start. Which is not at all surprising, given the recent shifts we have had in the last month or two. As I am writing this newsletter for you, the impeachment trial for the current President of the United States is going on, and Australia is still recovering from its massive, raging fires. As I predicted in an earlier newsletter, 2020 is off to a HEAVY start, and at least some of this must be due to the heavy & intense energies we have been under for the last few months.
In particular, we just had the Saturn-Pluto conjunction in Capricorn hit exact on January 12th of this month. Because of slow planetary movement and retrograde phenomenon, this Saturn-Pluto conjunction in Capricorn will actually remain in effect for most of the ENTIRE YEAR of 2020. (Although it does start to taper off from November onward, thank Goddess!) This is one of those shifts that will affect us ALL on both a personal & collective level.
Of course, some people might feel the effects more strongly than others—especially those who have birth chart points or planets in the signs of Aries, Cancer, Libra, Scorpio, Capricorn—and also anyone who has ANY birth points or planets in the degree range of 19-28 degrees. But then, no one, and I do mean NO ONE, will remain untouched by these energies.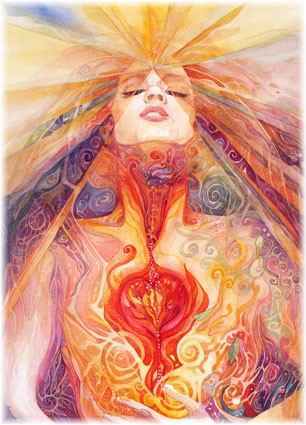 Saturn is the great cosmic Teacher & Initiator, and Pluto is the Great Destroyer & Transformer. They are coming together in Saturn's own native sign of Capricorn, which in its lower vibrations is linked to dictatorships, tyrants & totalitarian governments, stifling corporations & oppressive religions—but in its HIGHEST vibrations, Capricorn vibrates to the level of the Spiritual Master and the Lords of Karma.
At the present moment, we can see BOTH ends of this spectrum playing itself out in the political realm. The Saturn-Pluto combination is one of those kinds of energies that tends to express itself in EXTREMES, especially on a collective level, but perhaps also on a personal level as well. Perhaps you've noticed within yourself lately an extreme urge to take a stand or make a major change.
HISTORICAL PERSPECTIVE
This kind of conjunction between Saturn & Pluto only happens every 33-38 years. The last time we had an exact conjunction of these two heavenly bodies was back on November 8th, 1983.
For those of you who grew up in the 1980's (like myself), you might remember how pervasive the fear of nuclear threat was at that time here in the United States. Thank goodness nothing ever came of that! (But there was at least one close call around that time—search for Able Archer 83 to learn more.)
It wasn't all bad though, for the early 1980's (and especially 1983) was a crucial time relating to the birth of the internet. This led to the creation of a new world economy—indeed, to the creation of new kind of world, period—a world with more inter-connectedness in communication. However, some would say that the internet & the tech revolution have also led to a world that is increasingly more depersonalized and dehumanized. I suppose it is like anything else—not black and white, but grey, and you have the bad with the good too.
In any case, this CURRENT Saturn-Pluto conjunction just hit exact back on January 12th, and will continue to be in effect for most of the rest of the entire year. (In fact, some astrologers say we may feel its effects all the way through January of next year.) Any time Saturn and Pluto interact in ANY way, but especially in an authorative sign like Capricorn, leaders can be toppled from power, and new ones can be suddenly installed.
The new ones that come in aren't always better than the old ones (sometimes they are, sometimes they aren't). Also, sometimes the old leaders that need to go are protected from being removed by some kind of personal karmic force—if that happens, then the remaining leaders who were previously challenged often become even more powerful than before, perhaps to the point of becoming tyrannical. But even then, their powers may be limited in some way by incoming new leadership. Even when the tyrannical forces resist, there is something about the momentum of societal transformation that doesn't stop once it has begun.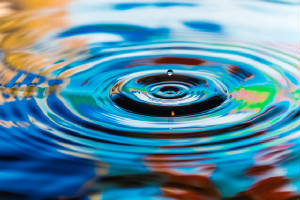 A CLEANSING & RE-ORGANIZATION
This Saturn & Pluto conjunction in Capricorn is a CLEANSING shift that holds the potential for re-organization and major change.
Not that there isn't RESISTANCE to the change—of course there is! As nothing can bring up one's ego & defense mechanisms as strongly as being faced with the need for a complete re-organization of the way one currently lives & does things. This is true whether we are speaking of governments, or just looking at the life of one individual such as yourself.
It's also true that Pluto tends to bring up the SHADOW SIDE of one's self and society. In fact, that's one of the things its energies does BEST—shining a light on all the unsavory, dark, and murky aspects of one's self that need to be faced and dealt with.
It's not a pretty process (as I am sure you have noticed with what is happening in the larger society at the moment). But it is NECESSARY for us to face our collective pettiness, meanness, and lack of empathy so that we can confront this group shadow and have a chance to transform it all into something more useful and beautiful, such as collective wisdom, understanding, cooperation and love.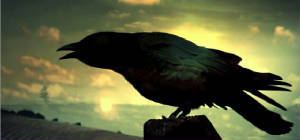 Moderation is difficult to achieve under the influence of these intense energies, and compromise seems harder than usual. Again, this is true whether we are speaking of an individual or the overall society. This is a time of extremes. And yet, by going to the extremes, we will eventually be pulled back to the center. For nothing makes you crave peace and harmony more than having just gone to the extremes of hell & back (so to speak).
THE FRICTION THAT SPARKS A CHANGE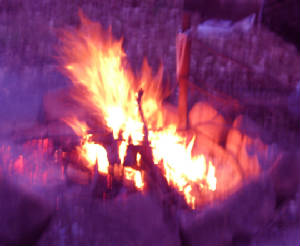 One thing that is very interesting (and difficult to predict) is what will happen when Pluto's deep tendency towards upheaval, destruction, and major transformation keeps meeting up with Saturn's natural leaning towards rooting in and clinging towards the status quo.
This kind of friction is bound to create some SPARKS, and major conflict is inevitable. However, how we DEAL with the conflict in the year ahead is up to US. Sometimes it is important to take a stand and to fight for those things which are worth fighting for. Other times it is wiser to be accommodating and to be open to new ways of doing things. (Particularly when these new ways are of a more innovative or higher nature). Whatever action is called for, what we hold in our hearts & energy fields when we act is most important of all…..
Actions springing from courage, love, honor and empathy will bear greater long-term fruits than any actions springing mostly from fear, lack of understanding or meanness or pettiness. It's true that even higher-minded spiritual people may be tempted to act mean or petty when they are faced with the meanness or pettiness of other people, but we must not give in to that temptation. For in doing so, our words & actions would only bear rotten, barren fruits, rather than providing the seed for a new world that actions born of love & wisdom can offer.
THE DISCOMFORT WE MUST GO THROUGH
TO GET TO THE OTHER SIDE OF IT ALL
Even though this shift is a conjunction, I feel like in many ways it is already operating like an OPPOSITION—in that, even in the face of OBVIOUS facts indicating it is time to change, some will still cling to their old ways of doing things. AND they will cling vehemently and intensely.
One thing that Pluto & Saturn both have in common in their shadow side is a love of power and tyranny. (Remember, this is the shadow side we are talking about here, not the light side.) I hate to say it, but with this transit in effect for most of the year, I think that things may got WORSE politically & socially before they get better. Not that it has to stay that way forever. But I have a feeling that those who derive their comfort from controlling or depriving others will not go down without a good, long fight.
I know many modern humans like to think of our current civilizations as being so much more evolved and better than previous ones. But in my humble opinion, as a species, we are still just barely TODDLERS when it comes to collective levels of spiritual consciousness—maybe (and this is only a MAYBE), middle-schoolers at best!
So we still have a LONG ways to go in our collective awakening. Which is obvious when you look at how many of the world leaders treat each other and their respective peoples. Not that it's all the fault of the world leaders, for like it or not, they are all a reflection of some aspect of the collective consciousness (or UN-consciousness, as the case may sometimes be). And although we can't always get our leaders to see reason, we can change the world by changing our own selves and how we think and move in the world.
If we want more enlightened and inspired leaders, then we must be willing to BE enlightened & inspired leaders within our OWN lives. For we are the leaders that we have been waiting for!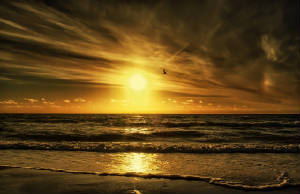 YOU ARE THE MASTER OF YOUR OWN LIFE
I feel that this year's Saturn-Pluto conjunction in Capricorn is inviting us all to come out and dance and be the master of our own lives. It's time to stop making excuses or giving our power away, and it's also time to stop backing down from dealing with your OWN issues or living your own life.
Whoever you are, whatever your personal path of Fate, you are here to be the most competent, wise, powerful, ethical and bad-ass being of love & light that you can be while you are on this planet. To this end, the energies that we are experiencing at this moment (via the long-term effects of the Saturn-Pluto conjunction) are acting upon your inner will to stimulate within you a DEEP sense of purpose and initiative. In fact, you may feel a clearer sense of direction than you have for a very long time. If you look deep down inside and are honest with yourself, you know the work that needs to be done, AND you know it can only be done by you.
LETTING GO IS NECESSARY
Of course, neither Saturn nor Pluto are ever without tests & tribulations, and Capricorn is a sign that is known for having many trials and struggles. Whatever it is you deeply desire now, it will most likely not come easily. In fact, you will most likely have to evolve into being an entirely different person with different habits in order to bring forth this deepest desire, for the old self must die and transform in order to give birth to the new self.
But if you are willing to stay with the process and enjoy the journey as its own kind of reward, then the process can be MUCH gentler and smoother.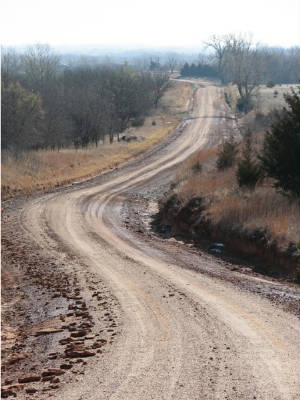 Wherever you are at on your journey, I am sure that you already have PLENTY of struggles to deal with. So let's not try to make this journey ahead more difficult by resisting or refusing to change. Instead, it would be better to at least be OPEN to changing, for nothing will slow you down faster or create more unnecessary difficulties than resisting change and stubbornly refusing to do that which you truly know is yours to do.
Your commitment to your OWN PATH will be tested too. For in the testing, you are being given an opportunity to develop an even DEEPER sense of your own personal convictions and higher purpose. Purpose is an important concept relating to this shift. Purpose, as in how you share your love & gifts with the world. Yes, the energies this year do call you to go deep within to explore your own personal feelings & unconscious, but these energies also demand that you fulfil your own PERSONAL SOUL MANDATE—that path that was set down for you before you were even born by your own soul.
How can you tell if you are walking your higher path and living in alignment with your own soul? It's very simple really. When you are on that higher path and living in alignment, you keep your eye on the prize (so to speak) and you don't let whatever is happening around you stop you from living your dreams, fulfilling your purpose, or sharing your love & light with the world. You also don't get discouraged very often or lose hope. For how could you be discouraged, when you are connected in with your higher purpose, and focused on doing YOUR part to help uplift the energies of the planet?
Of course, this doesn't mean that you won't have trials or tribulations when you are on The Path. (Your own personal path of spiritual purpose & awakening.) It also doesn't mean that you won't have brief moments of doubt or even anger, desperation or despair. But when you are truly connected in with your soul and living the life of your highest aspirations (which is what the sign of Capricorn is about in its HIGHEST form), any moments of despair, doubt, or fear will truly be brief, and they will never overcome the fire that burns inside of you—for it is only the soul-filled fire of inspiration within that can truly survive the purging fires of transformation.
Dear One, if you find at this time (or at any time in the future) that you are going through a dark night of the soul, I encourage you to give yourself space and permission to feel the depths of those inner emotions. AND, I encourage you to search deep within for that INNER FLAME, to find that part of you that is truly inspired & spiritually connected. And most important of all—do remember to make time to FEED the fires of soul-centered inspiration within by doing what lifts you up & whatever you truly love!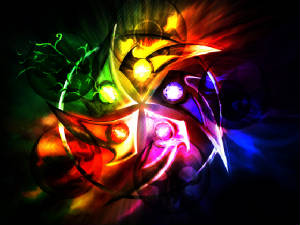 In the months ahead, may you pass through the fires of transformation as gently & gracefully as possible, and may this new form that you are becoming outshine anything you have ever been before.
Until next time, may we all meet the fires of transformation that are before us with courage, strength, & steadfastness, and may we do it with the unconditional love, support & encouragement of like-minded spiritual travelers!
Bright Blessings,
Rev. Dr. Cynthia Killion (Psychic Cynthia)
10:20 pm cst
Tuesday, December 17, 2019
The Gift of Death & Life (Princess Passing)
THE PASSING OF PRINCESS THE COCKATIEL-
IT IS SO GOOD TO BE ALIVE
By Rev. Dr. Cynthia Killion (Psychic Cynthia)
Written 12-16-2019
Note: This post is adapted from a story that was shared in a letter to my inner circle of Psychic Friends & Supporters.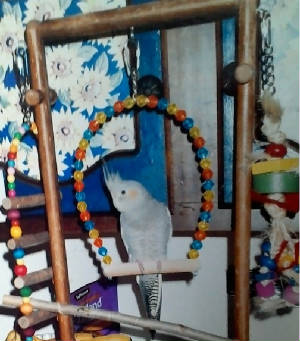 Dear Psychic Friends, hello there, and Yule-tide greetings. I don't know about you, but it's been a tough week for me already, and it's only Monday.
I was planning to get up early this morning (Monday) and work on writing a note to let all of you who are in my inner circle of psychic friends know about a new group program that I will be offering starting in January (which is just right around the corner). I'm very excited about this new program (the Psychic Empowerment Circle), and was hoping to let all of you in this inner circle know more about it as soon as this week started. But Life had different plans for me today.
As Fate would have it, my beautiful 13 year old cockatiel parrot companion, Princess, took ill over the weekend as a result of complications from an unfertilized egg that she had been trying to lay. She seemed to have been getting better, but then things took a turn for the worse on Sunday night. And her situation continued to decline through this morning (Monday morning) and into the afternoon.
There are certain protocols for dealing with a sick parrot, and I followed them all to the best of my ability, including turning her resting cage into what is called a parrot "hospital cage" with a heat lamp inside and a heater outside, and literally hand-feeding her a vitamin-mineral powder mixed in water. I also spoke to the spirits and to the Powers on her behalf, and specifically called upon Mother Mary, the mother goddess Berchta, and mother Holda.
I asked these Divine Ladies to bring Princess back from the brink of death if they could AND if it was part of Princess's fate to remain in this world. I also asked that if it was time for Princess to pass, that they give me the strength I needed to help her in her passing, and also that they help to ensure that the transition was as peaceful & gentle as possible for Princess.
It must have been her time to go, for Princess made her transition today at 2:55 pm. She had been laying very still for a long time in my hand, just breathing, and then suddenly she gave a shudder or two, stretched her wings, and then tilted her head back and looked straight up at me. And then she was gone. She died cradled in the palm of my hand, as warm and comfortable as one could be while undergoing an essentially uncomfortable process.
I have no doubt that her consciousness will continue to live on, there on the other side, in one form or the other. This brings me great comfort.
At the same time, there is also a sense of pain, sorrow and loss. For as the spirits are often fond of reminding me & others who get readings with me, it is so good, so wonderful, to be alive. As in, to be incarnate & alive on this physical plane. There is so much to do & experience here, so much to learn, so many ways to grow, so much love to share, so many adventures to have, and so much beauty and inspiration to create, here, in this realm we call physical life.
The sudden death of Princess is a reminder yet again to me of how beautiful yet FRAGILE and BRIEF life is on this plane of physical existence. Even if one believes in reincarnation & multiple incarnations (as I know many of us do), the combined time span that one might spend in various bodies on the earth plane is still probably barely nothing when compared to the vast age of our eternal souls.
Our time here in these physical bodies is truly brief, AND truly precious. However long we life, whether it is 13 days, 13 years, or 30, 40, or 50 years, or more, we must make the most of these precious years.
We shouldn't waste our valuable time on this planet living in fear or mediocrity when we could be living in courage and pursuing our interests and dreams instead. And we certainly shouldn't waste the small allotment of time we have been given here nursing & carrying grudges when we could instead be building relationships and sharing love.
Life is for LIVING—not for waiting around while you THINK about living or wonder why you are living—or worse yet, wish that you were not living. (Not that I haven't been there myself before—but that's no way to live, really.)
Yes, many of the spiritual realms beyond this physical plane are vast, beautiful and filled with wonders. Sometimes we catch glimpses of these beautiful other-worldly realms in meditation. And sometimes what we see of these worlds causes us to look at our own world here as being dim & dreary.
And yet, those of us who work in the realm of Spirit & spirits see how time and time again, the spirits are extremely interested in what is happening HERE on this physical plane. Even the Ascended Masters themselves make a concentrated effort to reach out to spiritually open beings on this physical plane and assist us with living our lives in greater service & love. Surely there must be some beauty and value to this earthly existence, if the Masters themselves concern themselves with helping those of us who are in it.
Many years ago, I received a spiritual download via a vision-dream where the Guides specifically instructed me about the value of being alive on the physical plane. They said simply, IT IS A GIFT TO BE HERE. (Here, meaning the physical plane.)
At the time, this was a radical view point for me, which required a radical shift in my thinking. For up until this time, I had mostly seen life on this earthly plane as being a dreary chore at best. And on my bad days, I had thought of life here on earth as some kind of penal sentence for bad behavior in a past life, or perhaps just some place you ended up on your way to the so-called higher, and better, realms---this was at a much different time in my life than where I am at now, you might say a darker time, where I struggled with heavy grief.
And in the midst of all of that, my guides gave me a vision showing me what a PRIVILEGE it was to be alive in a physical body and how precious this opportunity is.
That was several years ago that I had that vision and received that wisdom from the Guides. But I have never forgotten what they taught me in that vision about the preciousness of life on the physical plane, and what a GIFT it is to be alive.
That's why it hurts so much when someone we love dies—not because they really die (since after all, their consciousness will live on in some form on the other side). But because this world that we live in here is totally unique among all the realms, and leaving this world behind means leaving behind a realm of great feeling, passion, energy, beauty & expression.
No, it is not a perfect world that we live in where everything flows smoothly all the time or where there is no pain—but it is the perfect place to be for those souls who wish to live, love, and really EXPERIENCE energy in a variety of forms & manifestations. And Dear One, it is must be perfect for you & I, for we are here, and have been given the gift of being alive on this plane of existence at this time.
Now that Princess has shed her earthly body, already I can feel her flying free to another (less-physical) realm of existence. I am sure that this realm I feel her in feels lighter and brighter than this physical realm. And yet, I can also feel how she carries the memories of her time here on the earth plane with her—all of the love and the beauty and the wonder of it all, it is inside of her, and it goes with her wherever she goes, propelling her forward into the next realms of existence. May it be so with all of us as well when we pass to the Other Side.
Bright Blessings,
Cynthia (Psychic Cynthia)
P.S. If you are interested in reading the story about the vision I received from the Guides about the gift of physical life many years ago, you can read that on my website at: http://cynthiakillioncom/gift_of_life_blog.html.
Also, I know that I never got around to telling you about the Psychic Empowerment Circle in this note. I hope you will understand that it's not because I don't want you to be invited. I just don't have the energy to get into all of that right now today, with all that I have been through—perhaps I will write again in a few days with more info, or I might just put an announcement on FB or in my next newsletter.
In the meantime, I did at least get the info put onto my website last weekend. So if you really wanted to know more about that (the Psychic Empowerment Circle), and if there are still openings for the program at the time you are reading this, you could check it out on my website at http://www.cynthiakillion.com/empowermentcircle.html
(If you are coming here long after I wrote this note, the program may already be filled, and/or that page may not be there anymore--my apologies if this is the case.)
May you & yours be blessed in the Yule-Tide season ahead, and may you embrace each day of life for the gift that it is!
8:22 pm cst