Cynthia's PSYCHIC BLOG is a way for Rev. Dr. Psychic Cynthia to provide complimentary guidance & spiritual mentorship via her writings....stories from her on-line newsletter are occasionally posted here, as well as other occasional upates....Many of the stories that are listed here first appeared in Cynthia's newsletter in some form or another. If you would like to read these kind of interesting & uplifting stories free of charge a couple of times a month, then you can
subscribe to Cynthia's free Cosmic Newsletter.
Also, check out Cynthia's "article page" on the main navigation bar.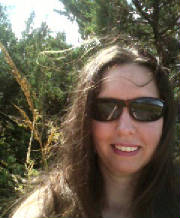 ---
Saturday, December 10, 2011
ASTRO-ADVISORY: 12-10-11 Eclipse at 18 degrees Gemini
Dec. 10th Full Moon Eclipse Ushers in New 6 Month Cycle of Healing

Dear Friends, I hope you are having a wonderful day. I know that I promised you I would send you a little update about the full moon lunar eclipse happening this Saturday morning, so here it is :)
The first part of this newsletter is just a few short paragraphs about this weekend & the next few days. The rest of this blog is about how this particular eclipse might affect you for the next SEVERAL MONTHS ahead. So for best results, please read BOTH parts….
This eclipse is taking place early morning on this next Saturday, December 10th. It is occurring at the time of the full moon, when the sun and moon are opposite from each other, which is what makes it a lunar eclipse. As you probably already know, full moons tend to bring out the "crazy" in people anyway, so with their being a total lunar eclipse on top of it, you can expect the energies to be pretty HIGH. <<<<<<<<<<<<<<<< CLICK HERE to read more about the effects of the eclipse......
8:28 pm cst
---
Selected Previous Posts
(these are just a few of Cynthia's past selected writings...
*The Price of Ignoring Your Intuition...Part 1 Feb. 10, 2009
*Part II: Encountering the Voice of God Feb 10, 2009

* A Guide Named "Love"
*My Personal Healing Breakthrough at the ULC July 2, 2008


*Edward the Ghost & the Spirit Rose: Part I
Selected Previous Posts
(these are just a few of Cynthia's past selected writings...
*The Price of Ignoring Your Intuition...Part 1 Feb. 10, 2009
*Part II: Encountering the Voice of God Feb 10, 2009

* A Guide Named "Love"
*My Personal Healing Breakthrough at the ULC July 2, 2008


*Edward the Ghost & the Spirit Rose: Part I