ATTENTION: Rev. Dr. Cynthia is taking her annual reading break from Dec 3rd 2016 through January 2nd 2017. Therefore, all readings purchased & reserved through this site in December 2016 will be booked for January 3rd 2017 or later. (This means that you can still book readings in December through this website, but the actual reading will be scheduled for January 3rd 2017 or later.) Namaste & Holiday Blessings to You!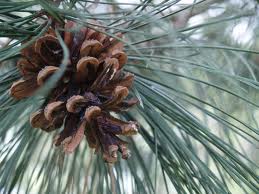 HOW TO SCHEDULE A SESSION WITH CYNTHIA
*And answers to questions
frequently asked*



For info on E-MAIL readings, please

click here

1) To schedule a session with Rev. Dr. Cynthia, you will first need to complete your "Reading Reservation Form", and then pay for your reading. This is usually a very quick process that only takes about 5 minutes or so. This is to apply for a telephone reading with Rev. Dr. Cynthia, which is her standard reading (in-person readings are handled differently). The place where you can apply/reserve a standard telephone reading with Rev. Dr. Cynthia is here: Schedule a Reading with Cynthia.

Helpful Hint: If you would like to request an in-person session for ANY of the types of readings that Rev. Dr. Cynthia does, just look for the "in-person reading" link (usually near the top part of the page) on the regular registration page for that kind of reading. Please note that these requests are handled differently (as in-person sessions are special & only available occasionally due to Cynthia's busy household schedule). Also, an extra $50 fee will apply if you are approved for an in-person session.

Helpful Hint #2: You can quickly find the info you need about ANY kind of reading that Rev. Dr. Cynthia offers through this site by going over to the READING DIRECTORY.

SPIRITUAL PSYCHIC (includes Mediumship) & PSYCHIC MENTORSHIP READINGS

You need to decide *which* kind of reading you want first...most people choose Rev. Dr. Cynthia's standard "Spiritual Psychic Reading"...

This is a very in-depth psychic-medium reading that can assist you with getting answers for most issues or situations in life, including clarifying relationship or family issues, figuring out how to move forward in the spiritual, creative, educational, financial or professional realms of life, and just about any other area or issue your might need help with.

For those who are more spiritually-inclined, channeled readings are also available to help you focus on connecting with your life purpose and communing more deeply with your higher self, spiritual guides, and higher spiritual purpose for being here and in your current life scenario. Alhthough these regular Spiritual Psychic readings do not focus exclusively on bringing through messages from the other side, you may also receive a few messages here and there from passed on loved ones during your regular Spiritual Psychic Reading.

If your MAIN reason for having a reading is to contact a friend or loved one who has gone on to the other side, then the

Spiritual Psychic Mediumship Reading

would be your best choice. This kind of reading is very similar to the standard Spiritual Psychic Reading that Rev. Dr. Cynthia does. However, the focus is more on making contact and bringing through messages from the Other Side (rather than dealing with other areas in physical life).

The fee/energy exchange for either the Spiritual Psychic phone reading is $225. For a Spiritual Psychic MEDIUMSHP phone reading, the energy-exchange fee is $250. Either way, this is for a session that is about an hour long (up to an hour & fifteen minutes for first time session). If you would prefer to have a longer session, then additional fees will apply (the policy on over-time & overtime fees is outlined quite clearly for you on the payment & registration page). However, an hour is about the perfect length for this kind of reading, and it is very unlikely that you will need any "overtime". The $225/$250 fee includes your telephone reading of about an hour long, as well as a complimentary CD recording of the reading.

Rev. Dr. Cynthia does also occasionally offer special, private in-person reading sessions for those who feel that the in-person experience is important to them. These are only offered on a selective, pre-approval basis, as they take longer (standard session length is about 1 hour & a half up to two hours) and generally involve much more time, energy, and preparation for Rev. Dr. Cynthia.

Because of the amount of time & energy involved, the in-person sessions also cost more than the telephone readings. If approved for an in-person session (and approval is not automatic), the fee will be $275. Please

Click Here

for more info on requesting an in-person Spiritual Psychic Reading or Spiritual Psychic Mediumship session.

In addition to her standard Spiritual Psychic and Spiritual Psychic Mediumship readings, Rev. Dr. Cynthia also offers a PREMIUM version of her standard reading which is called the SPIRITUAL PSYCHIC MENTORSHIP READING.

These readings are for people who are more actively working on their own personal and spiritual growth and development. They are a combination of psychic reading and personal spiritual teaching. The Psychic Mentorship session is wonderful if you wish to accelerate your OWN spiritual, psychic, intuitive or mediumistic gifts. It is also good for when you are consciously working on healing and growth in the areas of opening your heart, prosperity creation & awareness, energetic clearing, holistic health, heart healing & emotional release, spiritual awakening, and so on.

This reading is slightly longer than the standard reading, and it combines psychic reading, channeling, oracle tool work (such as cards, tarot, runes, or I-ching), and meditation with psychic mentorship & counseling relating to a specific goal or area of life (such as strengthening your psychic gifts, discovering your life purpose, or increasing your prosperity consciousness). This kind of reading is best for those who are already clear on what they want to focus on right now and who want not only psychic guidance but spiritual coaching & mentorship. Please CLICK HERE for more info about this kind of advanced mentorship reading.

PSYCHIC ASTROLOGY GUIDING STAR READINGS

In addition to these Spiritual Psychic Readings, Rev. Dr. Cynthia does also offer speciality "Guiding Star"

PSYCHIC ASTROLOGY readings

for those who wish to understand themselves, their relationships, or their higher purpose through the sacred map and lens of astrology.

These are speciality, premium sessions that do cost more than the "Spiritual Psychic" readings (mainly because they require several hours of preparation & research in advance of the reading). These readings range from about $275 to $375 for a session (the fee is slightly less for follow-up sessions relating to the same issue or area of life). The fee for any "Guiding Star Psychic Astrology Reading" includes your reading of about an hour & fifteen minutes, copies of your relevant astrology charts, and any other materials that Rev. Dr. Cynthia might prepare for you that are related to your "Guiding Star" reading.

2) Can I schedule a session with Cynthia
via telephone instead of on-line?
Yes, in theory, you can. However, Rev. Dr. Cynthia really prefers to do use e-mail/website communication to schedule your reading, and it is a LOT easier to reach her that way than via telephone. If you do want to try scheduling your appointment via telephone, you are welcome to do so. Just know that it is probably going to take longer for her to get back with you than if you had e-mailed or reserved through this site. Also, once your appointment has been set up via telephone, to hold your spot, you will probably still need to pre-pay for your reading via credit or debit card throught this site, as this just makes the process go smoother for all involved. Here's how to set up your reading appointment via telephone:
If you want to make your appointment via telephone, please call (316) 347-9481, and leave a message with your name and phone number (with area code). And of course, please mention that you want to set-up a reading appointment! Cynthia, or her assistant, will then call you back within 2-3 days (usually sooner) to schedule your appoinment via telephone. Appointments are usually scheduled for about 2 or 3 weeks out, so you should call at least two weeks ahead of the time when you are hoping to have your reading (although occasionally there are last minute cancellations, resulting in an opportunity to get you in slightly sooner.)
Payments for readings are due in advance and within 24 hours of scheduling. Once your appointment time & date has been agreed upon, in order to hold your spot, you will need to go on-line & pay for your reading within 24 hours. The page where you do that at differs depending on which kind of reading you are getting, and whether it is a first-time or follow-up session. However, you can probably get to where you need to go quite easily by first going to the "Purchase & Schedule Sessions" page (access from the navigation bar on this site).
Remember: You can schedule your appointment with Cynthia or her assistant via telephone. However, if you have not yet already paid for your reading when the appointment is set-up, then you will need to do so within 24 hours either on-line, or by mailing a check. This is to ensure that you are indeed serious about having your reading, and do indeed intend to call-in or come on the day of your session. Cynthia has many people requesting readings, more than she can actually see most weeks with her teaching & writing schedule. Therefore, please only call about scheduling a reading if it is something you are actually wanting to do and are ready to financially invest in, or if you are at least seriously considering it.
*****(The only exception to the pre-payment rule for readings is for regular, returning clients....if you are a regular, returning client who needs a bit more flexibility in scheduling or payment, then please call or e-mail to set-up your appointment, and we will see what we can do.)

3. When is Cynthia available to do my reading?

It depends on what week it is, but generally speaking, Cynthia has slots for readings Monday through Saturday (but never on Sundays). Due to her teaching & writing schedule, as well as family and creative pursuits, she doesn't have the same slots open each week, so you will need to check her

schedule for the month

that you are hoping to have your reading in.

Also, please be advised that every year Cynthia takes a break from doing readings in December so that you she can get psychically re-charged. Thefore, you need to plan on having your reading January through November...once Cynthia begins her end-of-year break in

December

, there are no further readings again until the second week of January, no exceptions. If you need to check Cynthia's reading schedule for the current month, please

CLICK HERE.

4. If you still have further questions, you can check out additional info & contact Rev. Dr. Killion directly through this site by

CLICKING HERE

.