ATTENTION: Rev. Dr. Cynthia (Psychic Cynthia) usually has at least some openings available for private readings each month January through November. However, each year, Cynthia takes the month of December off from doing private readings to rest her psychic gift. Please take this into consideration when you are planning to book your reading, and plan accordingly. Blessings to You!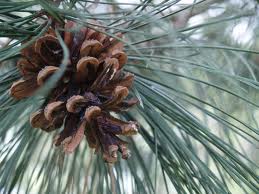 HOW TO SCHEDULE A SESSION WITH CYNTHIA
*And answers to questions
frequently asked*





1) To schedule a session with Rev. Dr. Cynthia, you will first need to choose the type & length reading that you want, and pay for your session on this site. Once you have paid for your reading, Psychic Cynthia (or a member of her team) will get back with you within 1-2 business days to begun the process of scheduling your session. (Usually it is within 24 hours--however, if you purchase your session on the weekend, it may not be until Monday or even Tuesday morning of the next week.) Whatever kind of reading you are purchasing, please know that it is usually takes about 5 minutes or less, and is easy-peasy!

Note: This easy-peasy process is for purchasing any kind of reading with Cynthia that is to be conducted via telephone (her standard reading method), OR private FB chat, e-mail, or MP3 download. If you were hoping to set up a special in-person session instead, the scheduling for these are handled differently.

Helpful Hint: If you would like to request an in-person session for ANY of the types of readings that Rev. Dr. Cynthia does, just look for the "in-person reading" link (usually near the top part of the page) on the regular registration page for that kind of reading. Please note that these requests are handled differently (as in-person sessions are special & only available occasionally due to Cynthia's busy household schedule). Also, an extra $50 fee will apply if you are approved for an in-person session.

2.) If you are wondering about PRICES for readings, the cost for each different kind of reading is clearly listed on the info page for that particular reading type. For some readings offered here on this site, you can choose between a 1 hour, 1 1/2 or 2 hour reading. (For example, the spiritual psychic reading.) For others, it is just one flat fee for a session that is either an hour or an hour & a half.

Helpful Hint #2: You can quickly find the info you need about ANY kind of reading that Rev. Dr. Cynthia offers through this site by going over to the READING DIRECTORY.



3. When can Psychic Cynthia be available to do my reading?
It depends on what week it is, but generally speaking, Rev. Dr. Cynthia has slots for readings Monday through Saturday (but never on Sundays). Due to her teaching & writing schedule, as well as family and creative pursuits, she doesn't have the same slots open each week, so you will need to check her
schedule for the month
that you are hoping to have your reading in. Please note that every year, Rev. Dr. Cynthia takes a break from doing readings during the month of December, so that she can get psychically re-charged. Therefore, please plan on having your reading January through November.