FALL-TIME BLESSINGS TO YOU! Although her schedule varies from month to month, Rev. Dr. Cynthia usually has at least some openings each month for private readings, January through November. However, Cynthia begins her annual month-long reading break on December 3rd, which will last until January 5th 2018. So please plan accordingly when scheduling your readings. Namaste. P.S. Once the reading schedule fills up for the remaining openings in 2017, all readings reserved/paid for through this site will be scheduled for January 6th 2018 or thereafter. Thank You.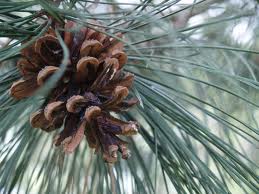 Information on Scheduling (for all kinds of readings)
Please note: Rev. Dr. Cynthia Killion offers private reading sessions during most months, January through November. (However, she does not do any readings in December, with the exception of the first few days.) Readings are currently being scheduled for November 2017.
All readings must be scheduled at least 4-5 days in advance (and preferably 1-2 weeks). Sorry, no same day or emergency readings.
See below for more info about specific times/dates that are still available. Also note that although this schedule is updated regularly, it isn't updated every day. Therefore, if you are coming here several days after this schedule has last been updated, it is possible that some of the times/days listed may no longer be available. Still, it does give you a pretty good idea of some specific times/dates that Rev. Dr. Cynthia could be available for doing your private session.
LAST SCHEDULE UPDATE WAS ON: Nov 16th 2017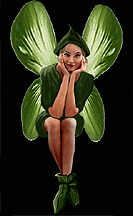 Reading Scheduling Info for NOV 2017:
* All times listed below are the possible START times of the reading in Central time (for Easten time, add 1 hour. For Mountain, subtract 1 hour. For Pacific, subtract 2 hours).
*Readings last about an hour long for most standard phone sessions, an hour & 20 minutes for Guiding Star Psychic Astrology Readings. (Allow slightly longer for special in-person sessions, available only on certain days up until 5:30 pm at the latest).
*Evening sessions not usually listed but are sometimes available on a Tuesday, Wednesday, or Thursday evening (varies week to week). Mon afternoon sessions sometimes available too. (Just ask when you apply for your reading if you think you are going to need either a weeknight evening or a Mon. afternoon session.)
* Remember to plan to reserve your reading at least 4-5 days in advance (it may be up to 1-2 weeks depending on Cynthia's current reading load)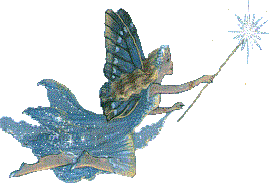 NOTE: Readings are now being currently being scheduled for November 14th-December 2nd 2017.
NOVEMBER 2017 Reading Openings
Thanksgiving Week (Nov 20th-Nov 26th) Due to this being a holiday week, and also due to Rev. Dr. Cynthia's various family Thanksgiving get-togethers, there will be only limited openings during this week. If this week is your first choice, it is recommended that you reserve your reading well in advance (or otherwise, you likely will not be able to get in for this week). Since family schedules have not yet been set for this week, Cynthia is not yet sure exactly how many reading openings there will be, but for now, these are the ones that she knows are available for you to reserve--
MON (11/20/2017) Sorry, already full!
TUES (11/21/2017) 10:30, 10:45, 11, or 11:30 am. There might also be one other additional opening for someone that afternoon.
No openings Wednesday before Thanksgiving (11/22) or on Thanksgiving Day proper (11/23).
There *might* be openings at some point on the Saturday of Thanksgiving weekend (Nov 25th)--there might not be.
Most likely, Cynthia will be taking the morning off that Friday, but there might be a reading opening on that Saturday morning, at 10:30 or 11 am, or perhaps even a little later in the day. There won't be a lot of these openings (probably just 1 or 2 at the most). So if this is a time when you want to have a reading, please be sure to let Cynthia know well in advance, and please don't plan on waiting until the last minute to request a reading on one of these dates.
(As mentioned above, Cynthia is still firming up her holiday plans at this moment, and she does like to entertain in her home for Thanksgiving. However, if you have your HEART set on having a reading with her on the Saturday of Thanksgiving weekend, please write her well in advance, and she will see what she can do to accomodate your wishes.)
LAST WEEK OF 2017 that Cynthia does readings before taking her December Break:
(Readings will resume again sometime around January 6th 2018)
Nov 27th-Dec 3rd MON (11/27/2017) an opening for one person at 2, 2:15, or 2:30 pm. For phone or FB chat only, later times of 2:45, 3, 3:15, or 3:30 also available.
TUES (11/28/2017) 10:30 or 10:45 am. One evening time may also be available, inquire when booking if needed (for phone sessions only).
WED (11/29/2017) 12:30, 1, 1:30, or 1:45, 2, 2:15, 2:30 or 3 pm. Later afternoon/early evening time may also be available if needed (inquire when booking).
THURS (11/30/2017) 10:30, 11, or 11:30 am. 1 or 1:30, 2, 2:30, or 3 pm. Evening time at 8:30 pm or later may be available, inquire when booking if needed (for phone sessions only).
FRIDAY (12/01/2017) 10:30 or 10:45 am.
SATURDAY (12/02/2017) 11:45 am or 12 noon Central. (There *may* also be a later opening sometime between 12:30-3 pm. Inquire when booking if this is a time you are interested in.)
After this date, Cynthia will officially be on her annual reading break, and readings reserved will be scheduled for January 6th 2018 onward. (You may schedule a reading for January starting on December 3rd 2017 and anytime after.)
2018 Reading Openings--
Coming Soon!
These are the slots that were open & available when this info was originally posted. Some of these slots may have already filled, so it is good to pick both a first & second choice when reserving your reading.
In terms of general scheduling, Rev. Dr. Cynthia usually does readings in the day Tuesday-Saturday, with the occasional appointment available on Monday, and at least one or two evening slots available in most weeks on either a Tuesday, Wednesday or Thursday.
The only day of the week that Cynthia never does readings on is Sunday (sorry, no exceptions).
Rev. Dr. Cynthia is in the Central time zone. If you live in Eastern time zone, please add 1 hour to the times listed here. For Mountain time zone, subtract 1 hour. For Pacific time zone, subtract 2 hours.
Hopefully this helps to give you an idea of when Rev. Dr. Cynthia might be available to do your reading, and how you can best fit this experience into your schedule. Feel free to request one of the specific times/dates listed above when reserving your reading. Also, you can e-mail

cynthia@cynthiakillion.com

if you have questions about scheduling (please put something like "Reading Scheduling Question" in the subject line, in order to ensure that your e-mail is not accidentally deleted as spam).

To inquire about reading openings on specific days/time, please e-mail Rev. Dr. Cynthia & her team at
cynthia@cynthiakillion.com
(Remember to check the "Reading Appointment Availability Calendar" above first, as this will likely answer your question about what times/days are available.)
Rev. Dr. Psychic Cynthia is not able to do "same day" or "emergency" readings. If you would like to have a private reading with Rev. Dr. Killion, you will need to contact her & her team and/or reserve your reading through this website at least 5-7 days ahead of when you would like to get in for your reading.
Note: If you still need more info about the various kinds of readings that Rev. Dr. Cynthia does, you can probably find anything you need about readings (including reading fees & types) on the READING DIRECTORY page.