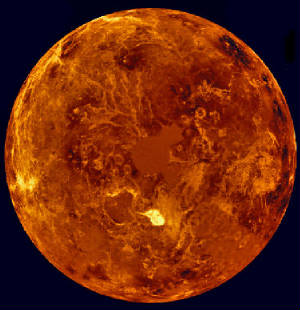 MARS RETROGRADE Sept 9th-Nov 13th 2020:
Lay down your sword & shield,
and rest and replenish yourself
By Psychic Cynthia (Rev. Dr. Cynthia Killion)
Reprinted from 09-10-2020 Cosmic Newsletter
Dear Cosmic & Psychic Friends and fellow Stargazers, greetings to you! And happy Fall! This is just a quick note to let you know that Mars went retrograde recently. (Just to be clear, that is MARS we are talking about here, not Mercury.)
Since this is a retrograde that literally only happens every TWO YEARS, I wanted to be sure that you knew about it, so that you could best take advantage of this once-every-two-years energy shift.
This recent Mars retrograde started on September 9th and will continue until November 13th 2020.
THIS IS A GOOD TIME TO:
--Meditate, meditate, meditate.
--Get a psychic or astrological reading, or have an acupuncture or Reiki session to strengthen & re-balance your energy field.
--Listen to relaxing music. Drum, dance, stretch, move your body gently to help ground & center your energy field. Walk often.
--Tie-up loose ends. Deal with what you have been procrastinating dealing with but still needs to be done.
--Resurrect & pick back up old projects that you had previously set aside, but still see value in completing.
--Clean, re-organize & re-structure your existing home, life, & schedule.
--Reconnect back with old passions & interests.
--Review your health, diet, exercise & supplement routines—you may find you need EXTRA doses of energizing herbs, supplements or foods while Mars is in retrograde. It is also a good time to get back on a GENTLE exercise routine.
--Give yourself permission to rest & sleep as needed (you may need more sleep when Mars is retrograde, or just extra times to sit and relax throughout the day).
--Cultivate patience, and the art of cheerfully waiting and/or being resilient and dealing with obstacles & challenges with a more POSITIVE attitude.
--Review what you have accomplished & created in your life during the last two years, since Mars was retrograde last time (back in June 26th to August 27th 2018).
--Plan for & consider where you would LIKE to be in two years from now, when Mars goes retrograde again (Oct 31st 2022 through Jan 13th 2023).
--For some, it might be a good time to re-connect back with an old flame or love interest….but be careful about making any long-term plans with such a person right now, as you'll need to wait until AFTER this retrograde is over to see if they plan on sticking around long-term.
MORE INFO
This is our scheduled two-year Mars review, a time to take stock of what we have created and the actions we have taken (or not taken) in the last two years. Rather than starting new things right way, this is a good time to reflect upon what you need to let go of, and to tend to CLEANSING on all levels.
Even if you are planning on tackling a major new project soon, this is an excellent time to get RE-CENTERED and renewed before taking on anything new—definitely find your footing & clarify your priorities FIRST, before leaping off into the unknown.
Physical and etheric energy levels tend to be LOWER when Mars is in retrograde, so you need to conserve your energy for the next couple of months, and focus it towards those areas of life that matter the MOST, rather than trying to take on too much at once.
Now is the time to slow down and focus on repairing & rejuvenation of self and projects already started. You don't necessarily have to put your life on hold for the next two months, but you will need to use wisdom & patience when pursuing goals. Most importantly, with energy levels being somewhat lower, you will need to PRIORITIZE and be wise & selective about where & how you channel your energy.
REST FROM THE BATTLE
The astrological glyph or symbol for Mars is exactly the same as the universal symbol for male energy. It contains a circle with a pointed arrow emerging out from the circle at a right-diagonal. It is said that the circle of this symbol represents the SHIELD of the Roman warrior-god Mars, and the arrow represents his SPEAR.
When Mars is retrograde, it is time to LAY DOWN your spear (so to speak) and to rest from actively engaging in conflict or taking on new battles. It is a better time for your inner warrior to return home for a bit of nourishing & replenishment, and to get yourself rested up and prepared for FUTURE battles & projects at a later date.
When Mars is in retrograde (as it is now, and until November 13th), it is best to concentrate on being more sensitive to other people's needs, and to focus more on cooperation & compromise, rather than engaging in conflict or trying to do things your own way without taking into consideration how it will affect others.
Even if you do feel like taking on a battle with someone (which this is NOT the best time for), it is best to be courteous & honorable—as those who are overly aggressive or unnecessarily rude often experience an INSTANT karmic blowback during Mars retrograde.
Again, rather than getting entangled in a battle or power-struggle, it would be best for you to utilize this Mars retrograde period to get replenished & renewed, and to focus on taking care of long-standing projects that need to be resolved & finished up, so that you can move on to a NEW cycle after Mars turns back direct.
Creating a bunch of new karma won't help you move towards a new cycle, so be mindful of your words & actions, and consciously practice kindness & self-restraint in the next couple of months!
To learn more about this current Mars retrograde cycle we are in, I invite you to check out the special video I have created for you on this subject on my PsychicCynthia you-tube channel.
If you would prefer to read (rather than listen) to this info, I have also put together a special transcript for you of this Mars retrograde video. At 10 pages, it's a bit long, but just like the video, it is VERY informative, and can help you to make the most out of this special time that only comes once every two years.
You can access the video transcript in my google docs HERE.
Hope you find this guidance on Mars retrograde helpful. Here's to a time of replenishment & tying-up loose ends so that we can all move forward to a new cycle soon!
Cosmic Love & Bright Blessings,
Rev. Dr. Cynthia Killion (Psychic Cynthia)