Cynthia's PSYCHIC BLOG is a way for Rev. Dr. Psychic Cynthia to provide complimentary guidance & spiritual mentorship via her writings....stories from her on-line newsletter are occasionally posted here, as well as other occasional upates....Many of the stories that are listed here first appeared in Cynthia's newsletter in some form or another. If you would like to read these kind of interesting & uplifting stories free of charge a couple of times a month, then you can
subscribe to Cynthia's free Cosmic Newsletter.
Also, check out Cynthia's "article page" on the main navigation bar.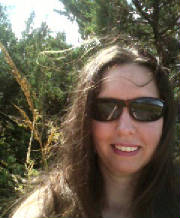 ---
Tuesday, April 10, 2012
APRIL 2012 COSMIC UPDATE
APRIL 2012….
*A TIME TO BRANCH OUT & TAKE CHARGE!~
Dear Friends,
Welcome to your "Cosmic Update" for the month of April 2012! The full forecast is actually posted for you on my official current "Cosmic Update" page at
http://www.cynthiakillion.com/current_cosmic_update.html
.

(Please note:

Once I am ready to post the May forecast in early May, the April Forecast will be removed from this page & replaced by the current forecast.

So if you're interesting in knowing about current energetic themes, check it out soon!)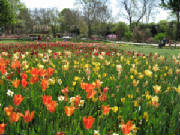 Intro to Cosmic Update for April 2012:

As I am preparing this for you, it is already April 10th, the day that Pluto goes retrograde (more on that later).

I wanted to put this information out for you earlier in the month (I really did).

However, I was still feeling a bit hampered & "weighed down" by all of the retrogrades we had in March.

Not to mention, I figured that if I waited until just a little bit into April I would have better & more positive news to report, since the second half of April is certainly much more positive and uplifting than the first week or so was (energetically speaking)….
(more in the full forecast….please go to
http://www.cynthiakillion.com/current_cosmic_update.html for the full forecast.)


CHINESE ASTROLOGY:

April 4th through May 4th is the MONTH OF THE WOOD DRAGON.

Since 2012 is a Water Dragon year, this means that we are in a DOUBLE Dragon month!

What tremendous power is available to all of us for change, transformation, and positive growth!


In Chinese astrology, Wood is the visionary element that inspires and branches out into new & uncharted territory.

Wood is also a "yang" energy that takes charge, makes plans, and executes actions in order to create tangible results.

You should have no problems taking initiative and moving forward with your hopes and dreams this month, especially since Mercury turned direct on the 4th, and will also be leaving "storm" on the 12th (Mars also goes direct on the 13th)…..continued in the full forecast, which you can download free of charge at http://www.cynthiakillion.com/current_cosmic_update.html



OTHER EVENTS discussed in your APRIL 2012 FORECAST

:

The clearing up of Mercury & Mars retrograde and what this will mean for your decision making ability and progress in the outer world….the karmic nature of Saturn retrograde and how you may be faced with "fateful" career or relationships scenarios….also, Pluto retrograde, and the need for compassionate, non-judgment….


To read or download the FULL complimentary "April 2012 Cosmic Update" I have written for you, please go to:

http://www.cynthiakillion.com/current_cosmic_update.html
Thanks, and springtime blessings to you! Cynthia
3:48 pm cdt
---