How to Have the Best New Year Possible
(The Psychic Super-Power of Blessing)
By Rev. Dr. Cynthia Killion
www.cynthiakillion.com January 11th 2018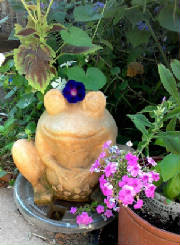 Wondering how to have the best New Year possible? Bless it, and bless it with love and joy!
Your blessing is one of the most powerful tools you have available at your disposal. In fact, your blessing is actually one of the main psychic super-powers that is part of your natural psychic birthright.
Many people in modern society frequently use their consciousness to curse and complain (which believe it or not, is another kind of psychic super-power, but more like in a black-magic, dark cloud kind of way). In fact, it's become pretty mainstream these days to feel continually outraged or wronged and constantly complain. On the other hand, very few of us nowadays are aware of how powerful our BLESSING can be to positively transform a situation. (And even fewer of us invoke this psychic super-power of blessing.)
As a professional psychic, one of the questions that I am asked frequently during this time of year is "What do you see in store for me for the New Year?"
Whenever I am asked this question, the thought that comes to me automatically is to ask the person speaking, "What is it that you would like to see and CREATE for yourself in this New Year?"
ATTITUDE MATTERS!
For so much of what happens in our lives is created by our own consciousness—both through the intentions we set, and what we focus on thinking about and acting upon in our daily lives. Generally, the more positive your consciousness and the better your attitude, the better your experience will be in the year ahead. This is true even when unpleasant things happen to you, for when you have a positive and hopeful attitude, you are able to make tasty lemonade out of any lemons that life hands you!
One of the easiest (and most effective) ways to ensure that you have the best year possible is to use your positive consciousness & constructive psychic power to literally BLESS your year ahead.
It's simply really—all you need to do to employ this psychic superpower is to take a moment each day (preferably in the morning, shortly after awakening—or the night before), and say something such as:
"I bless this year with love & joy! 2018 (or whatever year it is), I am grateful for all the blessings and gifts you are bringing me."
You can also increase the power of your blessing by adding on a blessing for the day and/or month ahead:
"I bless this day (or month) with love & joy, and am open to all the gifts and blessings it holds for me!
Remember too that if something challenging or difficult happens for you in this year/season/month/week or day ahead, you still have the power to make the best of things and turn it around for the positive by invoking the gift of your own blessing.
For life isn't so much about what happens to you but rather what you DO with what happens and whether you use it to help you become a bigger or a smaller person. For me personally, some of the most devastating and traumatic experiences of my life also ended up blessing me in the greatest way—for as I focused on blessing the situation and opening myself up to the possibility that good could come out of it, I did indeed receive a great deal of good from the situation (even as I continued to deal with the not-so-fun parts).
For this reason, whatever happens, I suggest meeting it with a blessing. This is ESPECIALLY useful when you receive difficult news or feel devastated by something that happens. When you encounter a down-in-the-dumps kind of situation like that, instead of meeting it only with despair, instead choose to muster your psychic super-power of blessing, and say,
"I bless this situation with love! I affirm that somehow, somewhere, GOOD will come out of this for me and my family."
When you do this, at first you might still feel that the situation mostly stinks, but you will immediately begin to feel a glimmer of hope light up within you, and a sense of lightness will begin to come into your aura. And the MORE you keep blessing the situation, and the deeper you open your heart to receive the good it has to offer, the lighter you will become, and the more blessed you will truly be!