Cynthia's PSYCHIC BLOG is a way for Rev. Dr. Psychic Cynthia to provide complimentary guidance & spiritual mentorship via her writings....stories from her on-line newsletter are occasionally posted here, as well as other occasional upates....Many of the stories that are listed here first appeared in Cynthia's newsletter in some form or another. If you would like to read these kind of interesting & uplifting stories free of charge a couple of times a month, then you can
subscribe to Cynthia's free Cosmic Newsletter.
Also, check out Cynthia's "article page" on the main navigation bar.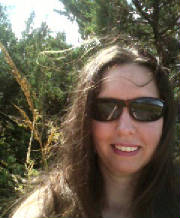 ---
Wednesday, November 10, 2010
Meaning of 11:11
MEANING OF 11:11
Dear Friends, hope you are having a fabulous week. I am writing this "newsletter" for you as a follow-up to the recent story I did about master numbers. With so many people noticing the number 11:11 more and more each day, and also with us being on the eve of 11/11, I thought that it might be helpful to explain to you more about the significance of this magical number. Also, I wanted to show you how you can figure out what the *personal* significance of 11:11 is for you.
WHAT 11:11 MEANS FOR US AS A PLANET
O.K. Before we get into the "personal" stuff, let's first look briefly at the collective meaning of 11:11. In other words, from the higher cosmic perspective, why is the number 11:11 (and its variations) appearing more frequently now? And what does it mean for us as a planet?
In a nutshell, 11:11 seems to be appearing more frequently now because enough of us have tuned into the level of consciousness where we are more ready to receive its energies & understand its significance. I say that this number "seems" to be appearing more frequently, because in all likelihood, it was probably always there, calling out to us. The difference is now that more of us are paying attention and noticing the number. In other words, we are WAKING UP.
<<<<<<<<<<<<<<CLICK HERE to keep reading and get the WHOLE "scoop" on what 11:11 means for you personally.....
10:35 pm cst
---
Selected Previous Posts
(these are just a few of Cynthia's past selected writings...
*The Price of Ignoring Your Intuition...Part 1 Feb. 10, 2009
*Part II: Encountering the Voice of God Feb 10, 2009

* A Guide Named "Love"
*My Personal Healing Breakthrough at the ULC July 2, 2008


*Edward the Ghost & the Spirit Rose: Part I
Selected Previous Posts
(these are just a few of Cynthia's past selected writings...
*The Price of Ignoring Your Intuition...Part 1 Feb. 10, 2009
*Part II: Encountering the Voice of God Feb 10, 2009

* A Guide Named "Love"
*My Personal Healing Breakthrough at the ULC July 2, 2008


*Edward the Ghost & the Spirit Rose: Part I