Cynthia's PSYCHIC BLOG is a way for Rev. Dr. Psychic Cynthia to provide complimentary guidance & spiritual mentorship via her writings....stories from her on-line newsletter are occasionally posted here, as well as other occasional upates....Many of the stories that are listed here first appeared in Cynthia's newsletter in some form or another. If you would like to read these kind of interesting & uplifting stories free of charge a couple of times a month, then you can
subscribe to Cynthia's free Cosmic Newsletter.
Also, check out Cynthia's "article page" on the main navigation bar.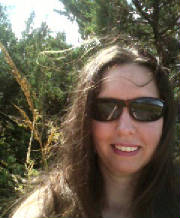 ---
Thursday, May 29, 2014
The Veil is Thin! (And thinning even more)
Dear Friends, this is an update on what is going on in the spiritual psychic realm right now. Those of you who follow me on facebook may have seen the post I made earlier this week about the veil between the worlds being particularly thin right now. (If you're on facebook and you haven't seen this recent post, you might want to check it out & the interesting conversation that has ensued as a result of it.)
In any case, I wanted to let all of you know who are readers of this Psychic Blog and/or my "Cosmic Newsletter" that I have definitely felt & sensed psychically that the veil between our world & the spirit world has been very *THIN* lately, especially for the last two weeks or so.

What It Means (to say "the veil is thin")
Just so we're clear here, what I mean when I say that "the veil is thin" is that the natural barrier between our physical world and the various levels of the spirit world is exceptionally malleable & porous right now. In other words, the boundaries between the physical & non-physical world have greatly dissolved, and these worlds are currently overlapping and blending together far more closely than usual. This current veil-thinning will probably continue to be in effect from now up until the Summer Solstice on June 21st.
CLICK HERE to read the article & get the rest of the scoop
Please note: These articles may be deleted later for inclusion in a subsequent book or program by Dr. Cynthia, so please click on the link above & read now if you're interested in learning more about what it means for the veil to thin like this, the psychic side-effects it produces, the two main kinds of energy-experiencers, how to better survive & thrive during times of intense, acceleraated veil-thinning, tips for reducing undesirable psychic phenomenon, and flowers & herbs that you can use to calm the energies & clear the space. Yes, all of that really is included in this article, which is why it probably won't be here forever. So please read ASAP if you really want to know.
3:49 pm cdt
---
Selected Previous Posts
(these are just a few of Cynthia's past selected writings...
*The Price of Ignoring Your Intuition...Part 1 Feb. 10, 2009
*Part II: Encountering the Voice of God Feb 10, 2009

* A Guide Named "Love"
*My Personal Healing Breakthrough at the ULC July 2, 2008


*Edward the Ghost & the Spirit Rose: Part I
Selected Previous Posts
(these are just a few of Cynthia's past selected writings...
*The Price of Ignoring Your Intuition...Part 1 Feb. 10, 2009
*Part II: Encountering the Voice of God Feb 10, 2009

* A Guide Named "Love"
*My Personal Healing Breakthrough at the ULC July 2, 2008


*Edward the Ghost & the Spirit Rose: Part I