2019 SPIRITUAL THEME: COURAGE
By Rev. Dr. Cynthia Killion (Psychic Cynthia)
January 10th, 2019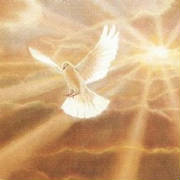 Dear Psychic Friends, hello there! Tonight I tuned into my main spirit guides, the Atlantean Teachers, and asked them if they would deliver a channeled message regarding the spiritual theme or lesson for the year. Here is the message that I received directly from them:
"COURAGE. Courage is the keynote of the year. Courage to step out on new paths, take risks and carve out new experiences and niches for yourself. Courage to step up and out and answer your calling. No excuses anymore—you can do this! Relax. You don't have to be afraid.
At the start of this new cycle, you may still be feeling a sense of fear, loss or lack from before. Gradually, your past struggles will be converted to fuel for new inspiration. Out of your need will come the impetus to change, and out of your challenges and constrictions will come that deep desire to breakthrough and excel.
And breakthrough you will—if you choose COURAGE, the courage to change and do things DIFFERENTLY than you ever have before, the courage to step out and live your higher purpose. Courage is a crucible that will re-make and reform you, and it will re-make and re-form your life, if you are willing to give yourself over to it and to sail out into uncharted territory."
Companion Affirmations:
—I choose COURAGE. I now boldly step out and step up my game. I answer the call.
—I choose to approach life with a spirit of openness, curiosity, and adventure.
—I face each day with a spirit of courage, knowing that my strength comes from the Divine within me.
—From deep within, I now find the courage to _____________ (whatever it is you have been afraid of doing before but feel called to do).
—Whatever happens today, whatever struggles or triumphs I may face, I face them courageously, and with the heart of a spiritual warrior.
—I choose courage over fear, faith over hopelessness.
—I now bravely embrace my higher destiny, and live, love and serve with courage.
Hope you enjoyed this channeled message & its companion affirmations that I brought through for you for 2019! May you & yours be blessed in the year ahead, and may you find the COURAGE to shape and create the life that you seek in 2019.
Bright Blessings,
Rev. Dr. Psychic Cynthia (Cynthia Killion)