Cynthia's PSYCHIC BLOG is a way for Rev. Dr. Psychic Cynthia to provide complimentary guidance & spiritual mentorship via her writings....stories from her on-line newsletter are occasionally posted here, as well as other occasional upates....Many of the stories that are listed here first appeared in Cynthia's newsletter in some form or another. If you would like to read these kind of interesting & uplifting stories free of charge a couple of times a month, then you can
subscribe to Cynthia's free Cosmic Newsletter.
Also, check out Cynthia's "article page" on the main navigation bar.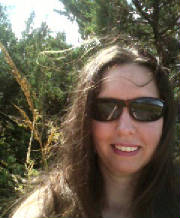 ---
Sunday, April 10, 2016
Mars Retrograde 2016
MARS RETROGRADE 2016: PATIENCE IS THE KEY!
(Road Construction & Delays Ahead)
On April 17th (2016), Mars will go retrograde. It will stay retrograde until June 29th, and then we will have several more weeks of "adjustment" while we wait for Mars to come out of its "shadow" and return back to the place where it was at when it originally retrograded.

Retrograde Mars doesn't happen very often. In fact, according to my research, Mars only goes retrograde every 22 months (that's about two years apart) for 11 weeks. (Those of you who know something about numerology can appreciate the power of the numbers involved here.) The last time it went retrograde was back in spring of 2014.

As of the time of this writing, Mars has not yet gone retrograde, but no doubt is already in it's pre-retrograde shadow (think of it as the "preview" to the retrograde). I'm already starting to notice some of the effects on my own energy levels. Mainly, I find that I need more time for rest & recuperation.
Also, I'm finding that I'm starting to be more introspective about projects and new ideas, and want to think things through a little bit longer than usual before I act (a positive, if you ask me!). The drawbacks to this Mars retrograde energy that I have noticed is that it seems that people (including myself) are more easily irritated right now by the "little things". But then, getting enough rest & taking care of one's self (instead of over committing oneself with too many activities) tends to reduce irritation and increase one's capability for patience.
>>>>>>CLICK HERE to continue reading & learn more about what to expect in this cycle, and how to best flow with it.
6:37 pm cdt
---
Selected Previous Posts
(these are just a few of Cynthia's past selected writings...
*The Price of Ignoring Your Intuition...Part 1 Feb. 10, 2009
*Part II: Encountering the Voice of God Feb 10, 2009

* A Guide Named "Love"
*My Personal Healing Breakthrough at the ULC July 2, 2008


*Edward the Ghost & the Spirit Rose: Part I
Selected Previous Posts
(these are just a few of Cynthia's past selected writings...
*The Price of Ignoring Your Intuition...Part 1 Feb. 10, 2009
*Part II: Encountering the Voice of God Feb 10, 2009

* A Guide Named "Love"
*My Personal Healing Breakthrough at the ULC July 2, 2008


*Edward the Ghost & the Spirit Rose: Part I