FAIRY COMMUNION:
A THREE PART E-BOOK COURSE By Cynthia Killion-
COURSE OUTLINE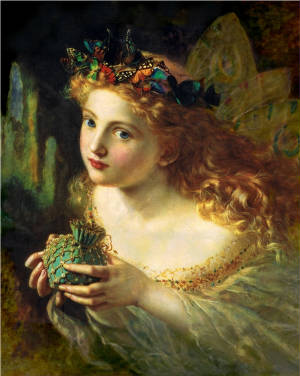 BOOK 1: MEET THE FAIRIES
BOOK 2: ELEMENTAL BEINGS & THE FIVE ELEMENTS
BOOK 3: FAIRYLAND & RETURNING THE FAIRY BLESSING
297 pages total--ALL included in this three-part ebook course!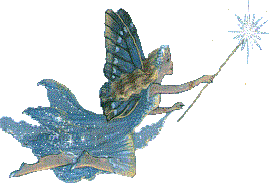 FAIRY COMMUNION BOOK 1: MEET THE FAIRIES
Chapter 1: Introduction-What Can Be Gained by Working with the Fairies
Chapter 2: Re-Tracing My Steps-Recommendations & Further Resources for You
Chapter 3: How I Gained the Fairy Sight-Plus Some Reality Checks for You
Chapter 4: Who (and What) are the Fairies Really?
Chapter 5: Fairy Types & Tribes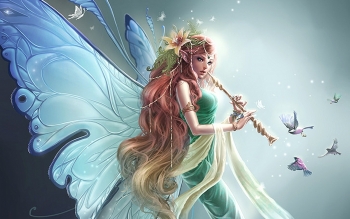 FAIRY COMMUNION BOOK 2:
THE ELEMENTAL BEINGS & THE FIVE ELEMENTS
PART 1: THE FOUR ELEMENTS & THEIR ELEMENTAL BEINGS
Chapter 1: Elemental Basics
Chapter 2: Earth Elementals
Chapter 3: Air Elementals
Chapter 4: Fire Elementals
Chapter 5: Water Elementals
PART 2: THE MANAGERS, ARCHITECTS & CEOS OF THE ELEMENTAL REALM (THE FIFTH ELEMENT TOO)
Chapter 6: Elemental Kings--The Managers
Chapter 7: Elemental Deities--CEOS of the Universe
Chapter 8: The Devas--Natural Architects
Chapter 9: Pan & Demeter--The CEOS of Fairyland
(The Fifth Element too!)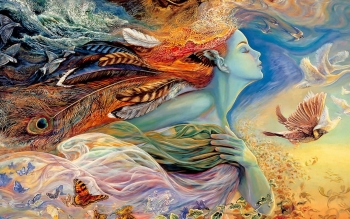 FAIRY COMMUNION BOOK 3:
FAIRYLAND & RETURNING THE FAIRY BLESSING
PART 1: FAIRY LAND & TRAVEL TIPS
Chapter 1: Fairyland
Chapter 2: How to Get to Fairyland (Becoming Fairy Friendly)
Chapter 3: The Borderlands (More Tips Yet for Becoming Fairy Friendly)
Chapter 4: After You've Got Their Attention (Fairy Etiquette & Gift-Giving)
Chapter 5: Dangers & Cautions in Fairyland Chapter 6: Protection Pointers for Fairyland
PART 2: RETURNING THE BLESSING (PLUS MORE ELEMENTAL INFO)
Chapter 7: Returning the Blessing: (Flower Esssence Blessing Ceremony)
Chapter 8: Choosing Flower Essences for Your Fairy Blessing Ceremonies
Chapter 9: The End & the Beginning
Appendix/Chapter 10: Elemental Correspondences


FAIRY COMMUNION BASIC COURSE (3 PART E-BOOK ONLY).....$75 Click on the Buy Now Button directly below to order.

FAIRY COMMUNION ADVANCED COURSE (3 PART E-BOOK PLUS FAIRY/ELEMENTAL MEDITATIONS).....$99 Click on the Buy Now Button directly below to order.
To order your Fairy Communion study course at either level, please use the appropriate payment button above. Thank You in advance for your support!
Note: Once you have completed your payment for your Fairy Communion course, you should automatically be re-directed to the page where you can access your downloadable materials. However, if for some reason you don't get re-directed to that page, or if you forgot to bookmark it when you were there, don't worry....Cynthia herself will be e-mailing you within 1-2 business days to express her thanks & gratitude, and will also be sure to include any info you need about your Fairy Communion course materials.
*Fairy Friend, Order Your
Fairy Communion E-book Course *
An Invitation to Be Part of the Co-Creation of Fairy Communion
Are you ready to enter into the untamed realm of the fairies with Rev. Dr. Cynthia and learn more about how to commune with these helpful energies? In this three part book series, Rev. Dr. Cynthia shares her PERSONAL understanding of what it means to commune with the fairy realm and suggests ways that you can cultivate this same kind of spiritual connection, should you wish too.
OPTION 1: This 3 part Fairy Communion e-book is a stand alone course that will deepen your ability to connect & commune with the Fey. The complete cost for all 3 e-books is $75, and does also include access to a couple of downloadable fairy-related meditations to help you develop your inner fairy sight.
OPTION 2: If you wish to go even deeper with your Fairy Communion, then we suggest that you purchase the Fairy Godmother package, which is the 3 Part Fairy Communion e-book course, as well as the 9 elemental-fairy meditations that go along with it. Complete Cost for the Fairy Godmother Fairy Communion package with the extra meditations is $99.