* Awakening Your
Inner Psychic *
Level 1
(Beginning the Journey)

A Psychic Training Video class series
with Rev. Dr Cynthia Killion,
aka Psychic Cynthia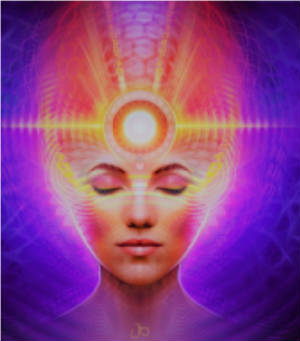 A 22 video class series (nearly 6 hours total) with the accomplished psychic Rev. Dr. Cynthia Killion, to help you awaken your inner psychic and begin living the magical life you always dreamed of! (Course also includes MANY downloadable audio meditations, as well as written materials too.)
TOTAL COST: $125. Includes access to 22 videos, a total of 5 hours & 20 minutes--plus access to downloadable companion meditations & writings, as well as opportunity to earn Certificate of Completion. Click on the BUY NOW button above to get signed up & receive instant access to your first few videos.
NOTE: Monies paid for tuition are generally non-refundable & non-transferable, so please consider carefully before enrolling. If you have questions about this program or need clarification about some aspect of it, you can e-mail Psychic Cynthia at cynthia@cynthiakillion.com with questions, or you can Facebook message her through her Psychic Cynthia FB page. Also, for this program only, you do have a 48 hour review period for the first four videos. (If not satisfied, cancel via e-mail before or by 48 hours of purchase, and your tuition will be refunded. No refunds issued after 48 hours of purchase, as that should be plenty of time to review the first four videos.)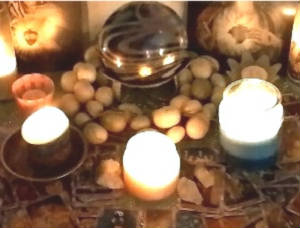 TOPICS COVERED IN THIS INTRODUCTORY COURSE INCLUDE:
1-What is the Inner Psychic?
2-What does She (or He) need from YOU to re-awaken?
3-Simple eating tips for helping you get ignited on your psychic path
4-The FIRST steps you need to take in order to truly awaken as a psychic
(and no, it's not just meditate--although that is surely part of it)
5-BREATHING TECHNIQUES to help you easily move between the worlds & enter psychic trance
6-How to get a clean start on your path with a PSYCHIC CLEANSING BATH
7-Mental obstacles to watch out for as you are beginning
8-How working in your life hologram affects your psychic awareness
9-Best kind of meditation for strengthening & awakening your psychic senses
10-Introduction to the chakra system, including the three sub-systems,
and how this relates to your own psychic path.....
and much more.
PRE-REQUISTITES FOR TAKING COURSE: NONE. This is the Level 1, first course series in Cynthia's Spiritual Psychic reader certification program--this course is the recommended pre-requisite for all others in the Psychic Certification program.
COURSE DESCRIPTION: This is primarily a VIDEO course, although some written info & audio meditations are also included. This Level 1 Awakening Your Inner Psychic course includes 22 videos total. It is designed to be taken over a 10 week period minimum (although you are certainly welcome to work faster or slower if you would like). Upon enrollment, you will receive access to your first 4 videos. Then assuming you do not cancel in the 48 hour review preiod, you will then receive access to the rest of your videos, as well as access to your companion quizzes, audio meditations & writings that are an integral part of the course. Since this is a self-guided study course, you get to work at your own time & your own pace for this course, and you are welcome to take as long as you would like to review the videos.
ELIGIBILITY for Certifcate of Completion: Students enrolled & in good standing are eligible to earn a Certificate of Completion for this course by completing the required exams & final projects. More info will be sent to you about how you can earn your Certificate of Completion after you have enrolled.
Please Note: There is no additional cost for the Certificate of Completion. However, just enrolling in this program does not automatically mean you will receive a Certificate of Completion. In order to receive your Level 1 Certificate of Completion, all required class work must be completed & submitted first. That being said, Psychic Cynthia's entire purpose for putting together this program is to open PATHWAYS & DOORWAYS for aspring psychics like yourself, so you should expect the coursework to be doable & something you will enjoy!
TUITION: $125 for entire course (includes option to earn Certificate of Completition)--As stated above, fee includes access to your 22 video classes, plus your exams and audio meditations. This is no additional fee involved with earning your Certificate of Completion-you simply need to pay your tuition, and then complete all of the required work.
REFUND POLICY: Generally speaking, all monies paid for tuition for courses here on this site are non-refundable and non-transferable. If you are considering taking this course, it is likely that you are already familiar with Psychic Cynthia and her work, and have probably watched enough videos on her Psychic Cynthia You Tube channel to know whether or not this would be a good firt for you. That being said, Cynthia would like to be SURE that you are SURE about this being part of your path....
Therefore, after you have enrolled & received instant access to your first 4 videos, you will have 48 hours to preview them (2 days). If for some reason, after that 48 hours you feel that the program is not a good fit for you, you are welcome to e-mail Psychic Cynthia at cynthia@cynthiakillion.com and let her know that you would like to withdraw from this Level 1 Awakening Your Inner Psychic Program. Provided it is within 48 hours of purchase of the program, you will receive a full refund. No refunds will be issued after this time, so please do think carefully before enrolling, and be sure that this is something your truly would like to embark upon. (Please note that no credit towards certification will be given for those who withdraw in the 48 hour preview window.)
If you need more info or still have questions, please feel free to e-mail Psychic Cynthia with your questions at cynthia@cynthiakillion.com or message her on her Facebook page. Bright Blessings!