Spiritual Psychic Mentorship Reading Session
Click on the Buy Now button below to purchase your private Spiritual Psychic Mentorship Reading session with Rev. Dr. Psychic Cynthia, and choose the reading length you prefer.
Cost: $300 For standard 75-90 minute Spiritual Psychic Mentorship Reading via telephone or zoom video conferencing
$335 For special, extended session 90 min. up to 2 hours via telephone or zoom video conferencing
Note: All payments made for readings are non-refundable & non-transferable once made. Therefore, please consider carefully before purchasing a reading, and if you are not sure about what to expect, ask any questions that you may have about this BEFORE purchasing your reading.
If you have questions about what is entailed in a Spiritual Psychic Mentorship Reading, you may e-mail your question about the reading to cynthia@cynthiakillion.com, or you can Facebook message Psychic Cynthia through her FB page. (This is only for clarifying questions regarding your reading purchase--please save any actual questions about your life or your situation for the reading itself.) You can also refer to the INFO PAGE here on this site for the Spiritual Psychic Reading.
Regarding scheduling, once you have purchased your reading, Psychic Cynthia (or a member of her team) will contact you via e-mail within 1-2 business days to set up your reading. (That's business days--so if you purchase your reading on the weekend, add another day or two.) Please note that once your appointment has been set, and if you do not answer your phone and/or call in at the time of your scheduled reading, your reading payment will be forfeit, and no refund will be issued--the only exception is if you let Psychic Cynthia know at least 24 hours IN ADVANCE that you need to re-schedule your reading.
To re-schedule a scheduled reading, you can contact Rev. Dr. Cynthia via e-mail and let her know you need to re-schedule, as long as it is at least 24 hours or more before the reading. However, if you suddenly need to re-schedule on the DAY OF your reading, then please call the reading land line phone number instead and leave a message--you will be provided with this number during the scheduling process itself.

PLEASE NOTE: A reading is NOT a substitute for medical, psychological, legal, financial, or any other kind of professional treatment or advice. The readings you receive with Psychic Cynthia are for your spiritual edification and upliftment only. You, and you alone, are responsible for any actions you may take as a result of what you hear in a reading.
Psychic Cynthia does not claim to be 100% accurate (no human can be). You are always free to accept or reject anything you hear in session. You must measure what is said against your own Inner Truth and Common Sense.
If you need info about general scheduling and availability, or wish to look at the schedule of possible reading slots for the current month, please click here.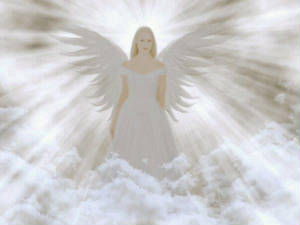 Questions or need help completing this step?
Facebook message Cynthia (Psychic Cynthia)
or call 316-347-9481.
(Messaging will usually get you a MUCH faster response)

~May the Angels Watch Over You,

Keep You & Your Loved Ones Safe,

and Bless You on Your Wonderful Life Journey~