Psychic Cynthia's
Psychic Mentorship 2019
Inner-Circle Mentorship Enrollment Info
Helpful Hint:
Be sure to enroll by or before Monday, March 4th 2019 if you are planning to begin (or continue) your mentorship for the spring quarter!
Enrollment Cut-Off Dates & Availability Limits:
Technically, the last day to enroll in this program for 2019 was Friday, January 4th 2019. However, enrollment has TEMPORARILY re-opened for the spring quarter only (March, April, and May). Enrollment is now open for 2-3 new students who wish to begin their psychic mentorship in the spring quarter. New students have until March 4th 2019 to enroll, or until all available openings have been filled, whichever comes first.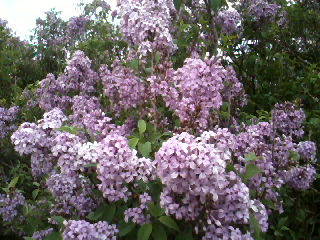 To enroll in your first quarter of 2019 Psychic Mentorship (March, April, and May) and begin your personalized journey of growth & development with Psychic Cynthia, please click on the BUY NOW button below and pay your 1st quarter's tuition of $387.50 in full.

Need to make your 1st quarter tuition in 2 payments? You may do so!
Please click on the button below to pay 1/2 of your 1st quarter's tuition now, and the other half by or before Wednesday, April 3rd. When choosing this option, this means that you will be choosing to pay your tuition in two payments of $193.75 each.
Note & Fine Details: Payments made for Psychic Mentorship are non-refundable. If you pay your first half of your full tuition for this quarter but then fail to pay the 2nd half by or before April 3rd, 2019, your enrollment will be dis-continued from that point onward for the Psychic Mentorship program, at least, until you have completed payment for your tuition for the spring quarter.
Use the special Buy Now button below to split your first quarter's tuition payment up into 2 payments of $193.75 each
Info Regarding Tuition Renewal Dates
for Psychic Mentorship Intensives:
SPRING QUARTER: By or Before March 4th, 2019—2nd payment of $387.50 due
SUMMER QUARTER By or Before June 1st 2019—3rd payment of $387.50 due
FALL QUARTER or Before Sept 3rd 2018—4th and final payment of $387.50 due
Note regarding grace period & late fees: Once accepted into this program, it is best to pay your tuition in a timely manner and on time, so that we will know it is your intention to continue for the quarter and will know to provide you with materials for that quarter. If for any reason you are going to be late with your tuition for a quarter, it would be best to let Cynthia know as soon as possible. There will be a $35 late fee applied for all tuition payments that are paid after the 10th of the month due.
There are no contracts or obligations with this program. If for some reason you become unable to continue with the program at any point of the year, you are free to leave without any further fees or money owed (assuming of course that you are not behind on your tuition and have paid for those services & items that you already received).
Refund Policy: Once you are accepted into an inner circle Psychic Mentorship, there are no refunds for tuition money paid. (The only exceptions are for life & death circumstances, please see "finer details" on Full-Intensive page for more info.) Therefore, it is recommended that you only apply for a Psychic Mentorship when and if you are absolutely certain that this is what you want to do!
To enroll in the 2019 Psychic Mentorship program for a quarter, please use the appropriate payment button above to pay your enrollment fee and get your enrollment started.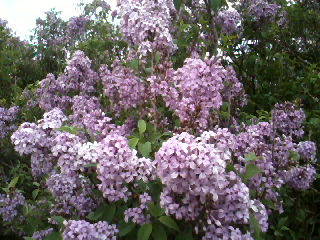 What Happens After You Pay Your Enrollment Fee Here?
Once you have successfully paid your enrollment fee for the quarter, you will receive an automatic receipt from Paypal for your payment. (This is how you can know for sure that your payment has gone through.)
Also, as soon as you have paid your enrollment fee, you should be automatically re-directed to the place where you can fill out your enrollment info form. (This will provide Rev. Dr. Cynthia/Psychic Cynthia with the info she needs to contact you and jelp you get your mentorship started.) If for some reason you are not automatically taken to the enrollment info page after paying your enrollment fee (or if you need to go back there later to complete your enrollment info form), then please CLICK HERE
Within 1-2 business days of registering, Rev. Dr. Cynthia will personally e-mail you to welcome you to the program. In order to ensure that you do receive communications regarding your intensive, you need to make sure that you add Cynthia's e-mail address to your address book, which is cynthia@cynthiakillion.com. (If you don't do this, then you may not get your reading scheduling e-mails or astrological reports.)
Note: If after looking over the info on this site, you still have questions about whether or not this program is right for you, please feel free to e-mail Cynthia at cynthia@cynthiakillion.com, or FB message her. There are no refunds on tuition paid for this program, so please consider carefully when enrolling, and ask any questions you have BEFORE you pay your first tuition payment.